Lifestyle Interventions may cut down gout incidence in men: JAMA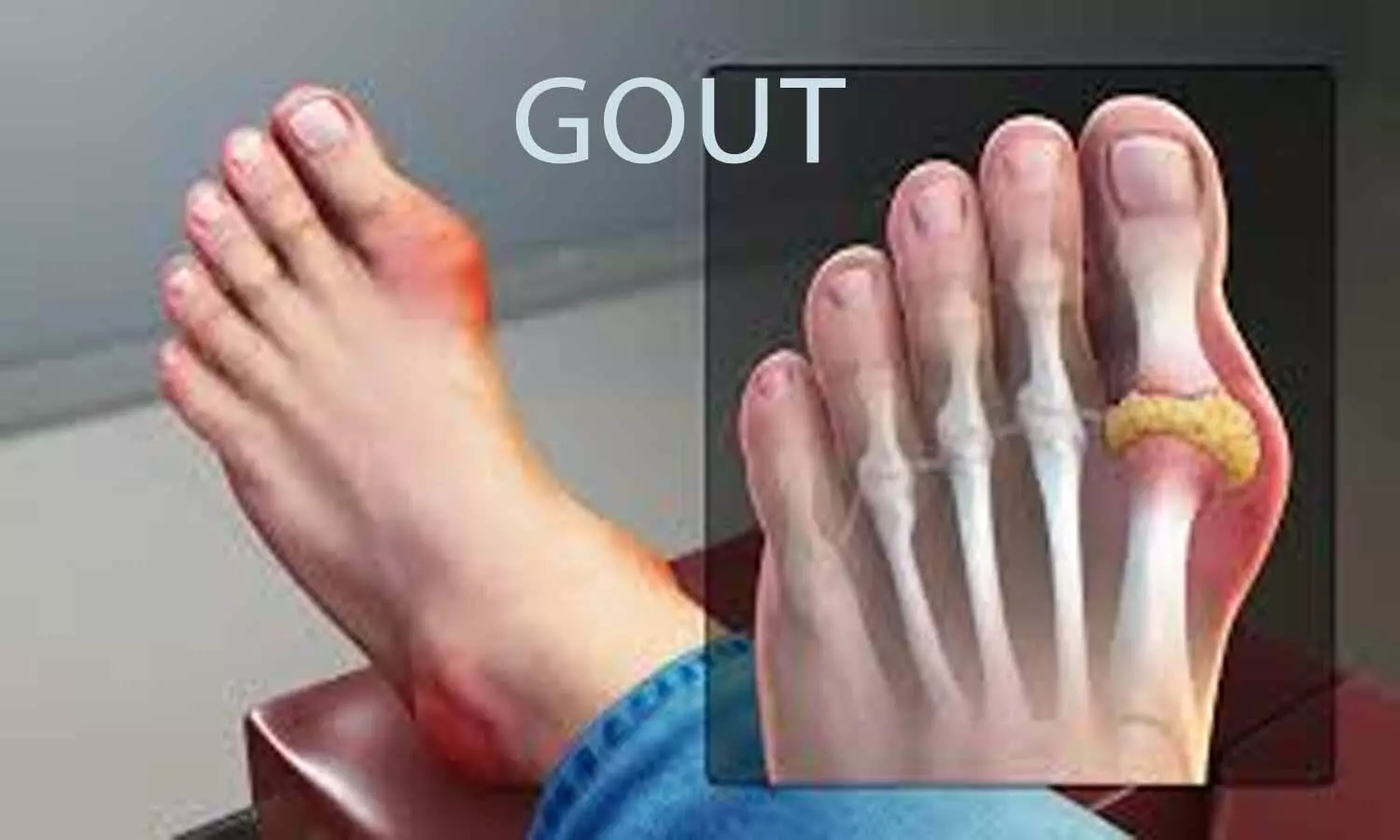 Reducing four particular risk factors including high BMI, poor diet high in salt, alcohol intake, and use of diuretics may cut down incidence of gout in men, researchers have reported in a new study.
The study details were published in JAMA Network Open on November 24, 2020.
Gout is the most common inflammatory arthritis in most Western countries. The findings of several epidemiological studies from a diverse range of countries suggest that the prevalence of gout has risen over the last few decades.
The population impact of modifying obesity and other key risk factors for hyperuricemia has been estimated in cross-sectional studies; However, the proportion of gout that could potentially be prevented by modifying some factors remained unknown. To address these gaps, researchers conducted a prospective cohort study estimating the proportion of incident gout cases that could be avoided through simultaneous modification of obesity and other key risk factors.
The Health Professionals Follow-up Study is a US prospective cohort study of 51 529 male health professionals enrolled in 1986 and followed up through questionnaires every 2 years through 2012. Participants were categorized into 4 groups such as: Men with Normal body mass index, with no history of alcohol intake and who adhered Dietary Approaches to Stop Hypertension (DASH)–style diet (highest quintile of DASH diet score), with no history of diuretic use. Data was collected through validated questionnaires.
The primary outcome assessed was Population attributable risks (PARs) for incident gout meeting the preliminary American College of Rheumatology survey criteria, overall and stratified by BMI.
Researchers analyzed, 44 654 men with no history of gout at baseline. After 26 years of follow up, they found nearly 4% among 44654 men developed gout. They also found PAR for the 4 risk factors combined (BMI, diet, alcohol use, and diuretic use) was 77%. They estimated, among men with normal weight and overweight more than half of incident gout cases may be prevented by the combination of DASH-style diet, no alcohol intake, and no diuretic use. However, they also found among men with obesity (BMI ≥30), PAR was substantially lower and not significant.
The authors concluded, "The findings of this cohort study suggest that addressing excess adiposity and other key modifiable factors have the potential to prevent the majority of incident gout cases among men. Men with obesity may not benefit from other modifications unless weight loss is addressed".
for further reference log on to:


https://jamanetwork.com/journals/jamanetworkopen/fullarticle/10.1001/jamanetworkopen.2020.27421
Article Source :
JAMA Network Open