Methotrexate and Pegloticase Combo May Benefit in refractory Gout: Study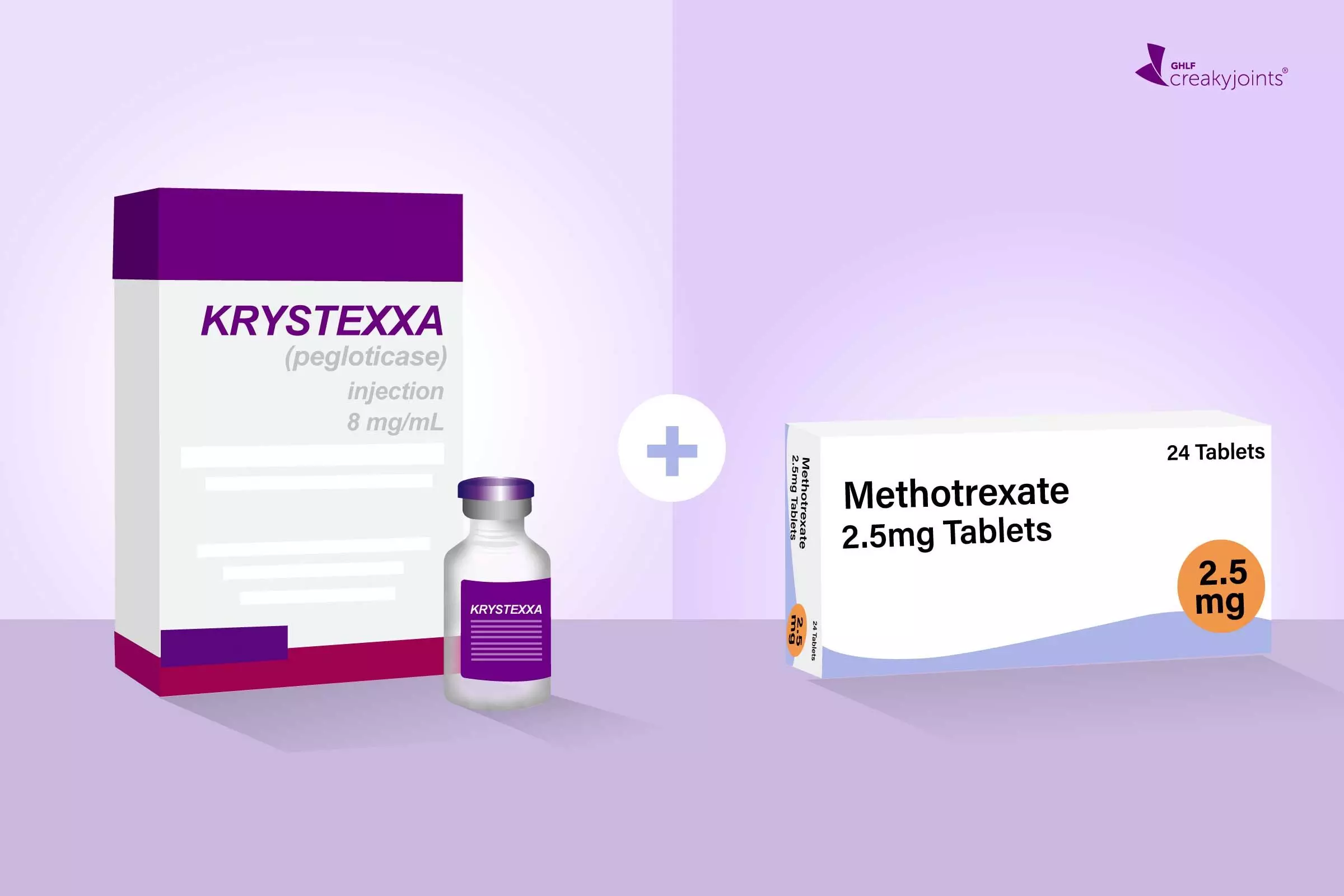 Pegloticase is an infused biologic for uncontrolled gout patients that is highly effective but can cause anti-drug antibodies that lead to a lack of therapeutic response. A study published in the Journal of Rheumatology on March 01, 2021, suggests that the combination therapy consisting of methotrexate (MTX) and pegloticase had an increased therapeutic response rate at 6 months when compared with pegloticase alone.

Pegloticase (pegylated uricase) is a medication approved by the US Food and Drug Administration (FDA) designed to lower sUA in patients with uncontrolled gout. Based on data from randomized clinical trials, only 42% of uncontrolled gout patients treated with pegloticase remain responders at 6 months of therapy. However, low to moderate levels of immunomodulation treatment with medications such as methotrexate have been shown to attenuate the formation of anti-drug antibodies to biologic medicines in patients with rheumatoid arthritis. But, these studies are limited and examined different immunomodulatory agents with varying doses, schedules, and routes. Therefore, Dr John K. Botson and team conducted a study to examine the efficacy and safety of pegloticase in combination with methotrexate (MTX) in patients with uncontrolled gout in an exploratory, open-label clinical trial.
Methotrexate to Increase Response Rates in Patients with Uncontrolled GOut Receiving Krystexxa (MIRROR) trial was a multicenter, open-label clinical trial of 14 patients with uncontrolled gout. Researchers administered patients with oral MTX (15 mg/week) and folic acid (1 mg/day) 4 weeks before and throughout pegloticase treatment. The major outcome assessed was the proportion of responders, defined as serum uric acid (sUA) < 6 mg/dL for ≥ 80% of the time during Month 6 (Weeks 20, 22, and 24). They performed all analyses on a modified intent-to-treat population, defined as patients who received ≥ 1pegloticase infusion.
Key findings of the study were:
On Day 1, the researchers noted that the mean sUA was 9.2 ± 2.5 mg/dL, and they observed visible tophi in 12 of the 14 patients.
At 6 months, they found that 11/14 (78.6%) patients had responder definition and the remaining 3 patients were discontinued after meeting protocol-defined treatment discontinuation rules (preinfusion sUA values > 6 mg/ dL at 2 consecutive scheduled visits).
They found no new safety concerns and noted that MTX was well-tolerated among all patients.
The authors concluded," In this study, an increased proportion of patients maintained therapeutic response at 6 months when treated concomitantly with MTX and pegloticase as compared to the previously reported 42% using pegloticase alone. These results support the need for a randomized study of MTX or placebo with pegloticase to validate these open-label findings."
For further information:
https://www.jrheum.org/content/early/2021/02/10/jrheum.200460
Article Source :
Journal of Rheumatology