Observe World Osteoporosis Day with message- "Serve Up Bone Strength"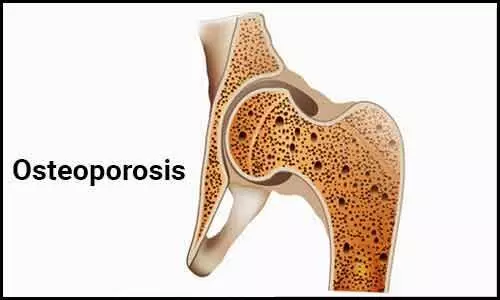 World Osteoporosis Day is witnessed on 20th October every year and it also launches a year-long campaign dedicated to raising awareness globally for the prevention, diagnosis, and treatment of osteoporosis and metabolic bone disease. World Osteoporosis Day was launched on 20 October 1996 by the United Kingdom's National Osteoporosis Society and supported by the European Commission.
The theme for 2021 World Osteoporosis Day is "Serve Up Bone Strength." A healthy diet is essential for everyone, but it's more vital for those suffering from osteoporosis because there are approximately 8.9 million fractures each year due to osteoporosis.
What is osteoporosis?
Osteoporosis exactly means 'porous bone'. In this condition, bones become thin and lose their strength, and as the density decreases their quality is also reduced. This leads to broken/weakened bones, which cause pain, disability, and make everyday activities extremely difficult.
Around the world, one in three women and one in five men over the age of fifty will suffer a broken bone due to osteoporosis.
HOW OSTEOPOROSIS DEVELOPS?
From birth to adulthood, our bones continue to develop and grow and in our early 20s, they reach a peak bone mass – which is identified as the time when the bones are at their strongest, densest, and least likely to fracture. Throughout life, bone is constantly renewed, with new bone replacing the old bone- and this helps to keep our skeletal structure strong. But for people suffering from osteoporosis, more of bone is lost and is not replaced, which gradually makes the bone to become brittle and more prone to fracture.
Fractures that are most often associated with osteoporosis are at the hip, spine and wrist. Fractures of the spine are the most common, yet many people remain undiagnosed contemplating it as back pain or as just a sign of getting older.
Early diagnosis is important because one broken bone increases the risk of more broken bones, which can result in long-term disability and even loss of independence. One in four women who have a new spine fracture will fracture again within one year. After a hip fracture, about one-quarter of people die or never walk again.
By getting an early diagnosis one can be treated more effectively so that future fractures can be prevented.
WHAT CAN YOU DO AS AN ADULT TO PREVENT OSTEOPOROSIS?
As an adult, one can do many things to help maintain healthy bones and to avoid premature bone loss. Making simple changes to the diet, taking enough exercise, and kicking bad lifestyle habits will not just help prevent osteoporosis, but will also benefit the overall well-being.
• Ensure a healthy diet that includes enough calcium and protein
• Get enough vitamin D - an average adult needs about 15 minutes of daily sun exposure.
• Vitamin D should be incorporated into the diet through foods like oily fish, eggs, mushrooms, and dairy foods etc.
• Maintain a healthy body weight
• Be active, take regular weight-bearing and muscle-strengthening exercises.
• Avoiding smoking and heavy drinking
• Be aware of your osteoporosis risk factors, and get an early diagnosis, and treatment if needed.