Prolonged tourniquet not the right choice in total knee arthroplasty: Study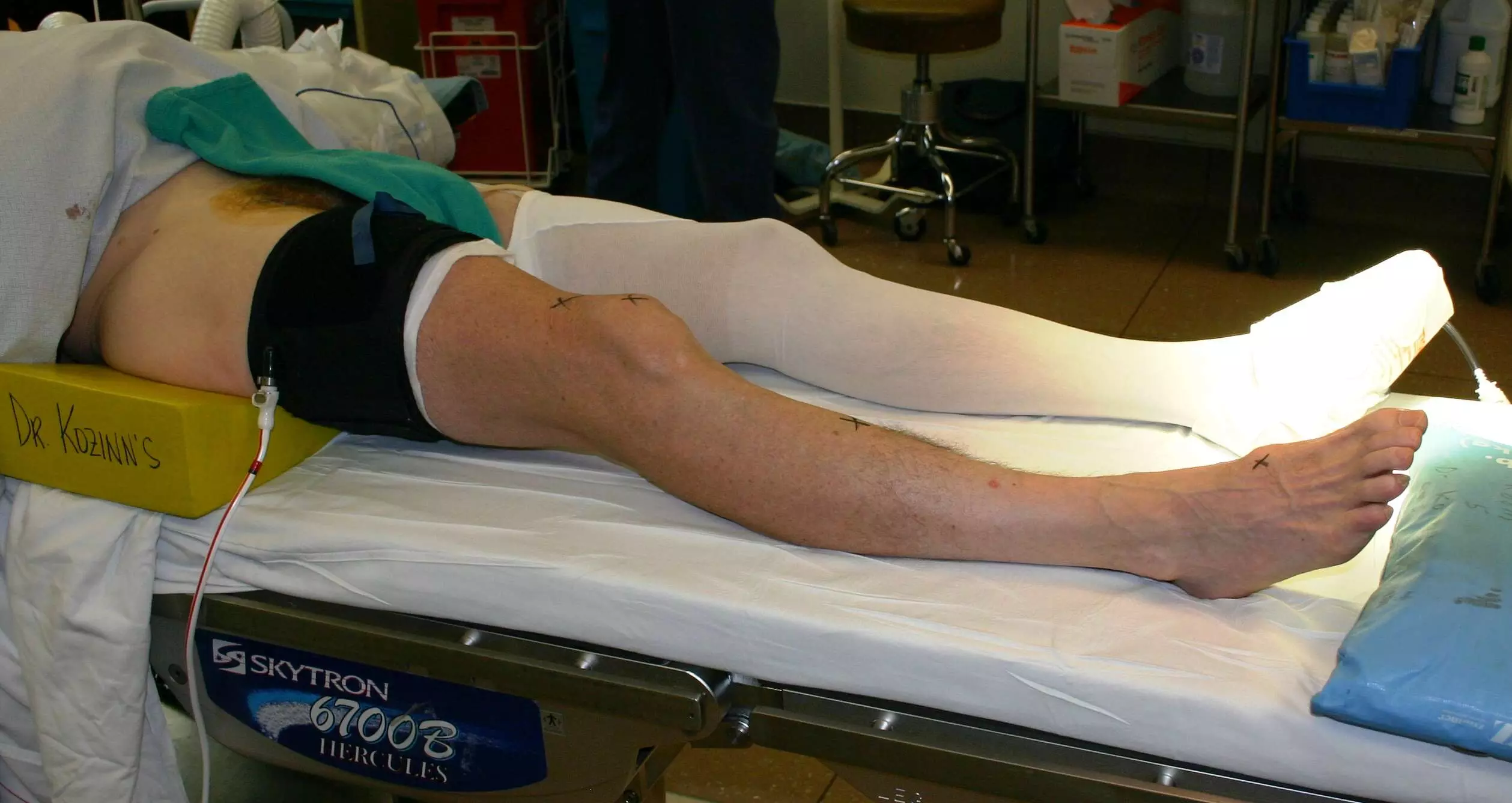 Total Knee Arthroplasty (TKA) is frequently undertaken with the aid of a tourniquet around the thigh. Over 90% of surgeons in the UK, USA, and Europe routinely use tourniquets for TKA. However, a recent study suggests prolonged tourniquet use in total knee arthroplasty surgery increases the risk of SAEs, pain, and a marginally longer hospital stay. The study findings were published in The Bone & Joint Journal on March 08, 2021.

The majority of knee arthroplasty components are cemented in situ to hold and stabilize them in the correct position on the bone. Some surgeons believe that using a tourniquet helps reduce bleeding and allows the cement to bond more effectively. Better cementing should reduce the chance of the knee arthroplasty loosening and fail, but there is no objective clinical evidence to support this. There is a need to understand whether tourniquets are safe and if they benefit or harm patients. Therefore, researchers of the University of Warwick, Coventry, UK, conducted a study to determine the benefits and harms of tourniquet use in TKA surgery.
It was a systematic review and meta-analysis in which researchers MEDLINE, EMBASE, Cochrane Central Register of Controlled Trials, and trial registries up to March 26, 2020. They included 41 randomized controlled trials (RCTs) with 2,819 participants, comparing TKA with a tourniquet versus without a tourniquet. The major outcomes assessed were pain, function, serious adverse events (SAEs), blood loss, implant stability, duration of surgery, and length of hospital stay.
Key findings of the study were:
Upon analysis, they found that SAEs were significantly more common in the tourniquet group than in the non-tourniquet group. (53/901 vs 26/898, tourniquet vs no tourniquet respectively) (risk ratio of 1.73).
They also found 1.25 points higher mean pain score on the first postoperative day in the tourniquet group.
However, they noted that the overall blood loss did not differ between groups (mean difference 8.61 ml).
They found that the group that had surgery with a tourniquet had a 0.34 days longer hospital stay but spent a shorter time in the operation theatre of 3.7 minutes.
The authors concluded, "TKA with a tourniquet is associated with an increased risk of SAEs, pain, and a marginally longer hospital stay. The only finding in favour of tourniquet use was a shorter time in theatre. The results make it difficult to justify the routine use of a tourniquet in TKA surgery.
For further information:
DOI: https://doi.org/10.1302/0301-620X.103B.BJJ-2020-1926.R1
Article Source :
The Bone & Joint Journal