Sarilumab improves blood sugar in patients with RA with Diabetes: Study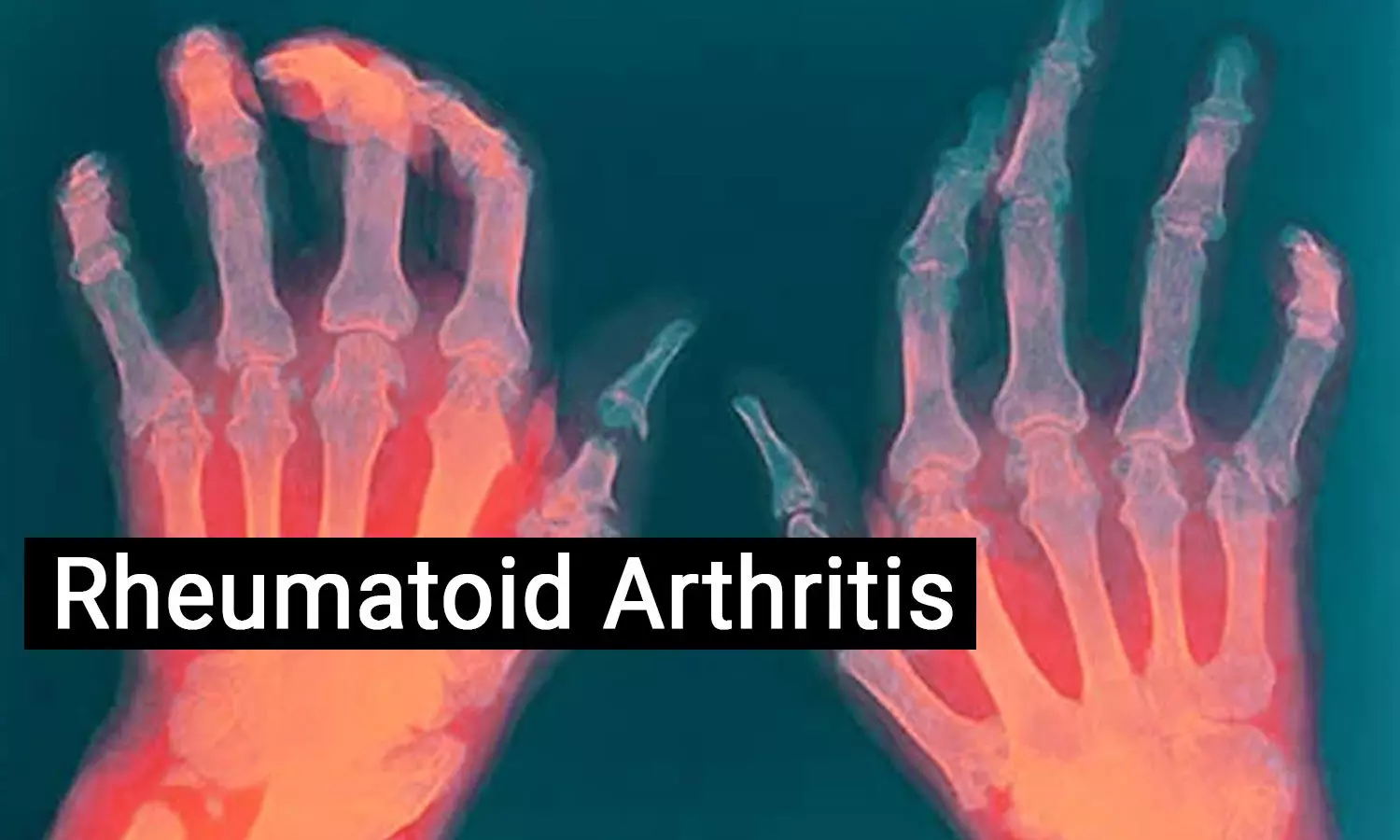 Researchers have found in a post-hoc analysis that treatment with interleukin (IL)-6 receptor inhibitor sarilumab is associated with a greater improvement in glycemic control than conventional DMARDs or adalimumab among patients with comorbid rheumatoid arthritis (RA) and diabetes.
This reduction in blood sugar and glycosylated hemoglobin is seen among patients without Diabetes also. The findings of research have been published in the Arthritis Research & Therapy.
Oral glucocorticoids increase the risk for diabetes in patients with RA because of the adverse metabolic actions of these drugs, with a higher dose and longer treatment duration increasing the risk. Medical management of T2D and RA can be complicated by the potential effects of RA treatments on blood sugar levels.
The authors conducted a post hoc analysis of three-phase 3 studies to compare the effects of the IL-6 inhibitor sarilumab (Kevzara; Regeneron, Sanofi) to TNF inhibitors on glycosylated hemoglobin (HbA1c) among patients with RA, with or without diabetes. According to them, two of the studies were placebo-controlled trials of subcutaneous sarilumab administered in doses of 150 or 200mg once every 2 weeks, plus methotrexate, or conventional synthetic DMARDs. The third study was a monotherapy trial of sarilumab in doses of 200 mg every 2 weeks, compared with 40 mg of adalimumab.
In all, 184 patients with diabetes and 1,928 without diabetes were included in the study and it was analyzed that participants with diabetes were older, weighed more, and demonstrated higher RA disease activity, compared with those without diabetes. The presence of diabetes was identified through medical history or the use of anti-diabetic medication. Patients with an HbA1c of 9% or greater were excluded from all three trials. In those trials, HbA1c was assessed at baseline and at weeks 12 and 24.
The following findings were noted-
Those on conventional synthetic DMARDs demonstrated a least-squares mean-difference change in HbA1c of –0.28 from baseline to week 24 with 150-mg doses of sarilumab, compared with the placebo group.
Among those who received 200 mg of sarilumab the least-squares mean-difference change was –0.42.
Without conventional synthetic DMARDs, the least-squares mean-difference for 200 mg of sarilumab, compared with adalimumab, was –0.13 at week 24.
Patients with diabetes and/or a baseline HbA1c of 7% or more demonstrated a greater reduction in HbA1c at week 24 with sarilumab than with placebo or adalimumab.
The team concludes: "Prospective randomised clinical trials are needed to evaluate the effects of IL-6 [receptor] inhibition on glycaemic indices, insulin sensitivity and pancreatic β cell function in patients with comorbid RA and diabetes and determine the clinical relevance of differences in IL-6 [receptor], IL-1β and TNF inhibition."

"These results support an effect of sarilumab in reducing HbA1c that is independent of anti-inflammatory effects, although some degree of association between general effects on inflammation and changes in glycaemia cannot be ruled out," write the researchers.
Source : Arthritis Research & Therapy