Over 1000 corneal transplants done at AIIMS in 2016: Titiyal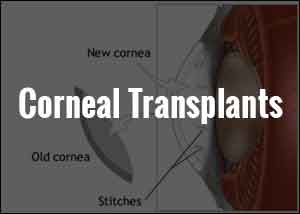 New Delhi: Over 1000 corneal transplants were carried out at AIIMS last year, Chairman of the National Eye Bank Jeewan S Titiyal said.
The eye bank is housed in Dr Rajendra Prasad Centre for Ophthalmic Sciences at the All India Institute of Medical Sciences. It turned 50 last year.
"In the last year, we received over 1,600 eye tissues and more than 1,000 corneal transplant surgeries were conducted. It is still a record, as we are getting about 1,000 tissues per year," Titiyal said.
He was speaking at the 32nd National Eye Donation Fortnight, held annually from August 25 to September 8, at the AIIMS here.
Titiyal, a professor of ophthalmology at the premier institute, said the demand for eye transplant is still high, and about 800 patients are on the waiting list.
He said ideally, an eye should be transplanted within six hours after the death of the donor, but in the winter season, it can be extended to 8 to 10 hours.
On August 30 last year, during a function to mark the National Eye Donation Fortnight, Titiyal had said the AIIMS had conducted over 16,000 corneal transplant surgeries in the last 50 years.
Union minister Rajyavardhan Singh Rathore on the occasion today, launched an online facility through which people can register themselves for eye donation.
"Families of various eye donors and the NGOs working in the field, were felicitated as part of the celebrations to mark the National Eye Donation Fortnight," Titiyal said.