Parliamentarians oppose NEET for this year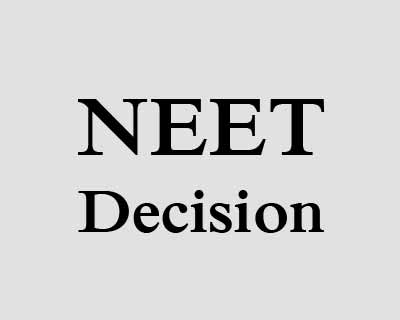 After welcoming the Supreme Court's decision to hold NEET exam as a sole entry point to medical education in the country, the government now seems to be changing its stance in the wake of strong disapprovals in the parliament. The stand that the government has made is that while it would welcome the idea of NEET examination as a whole, but it would not want the exam to be implemented from this year.
The issue of NEET has been reported to have created quite an uproar in the Parliament. "Defer this exam by a year," Tribune quotes Congress leader Mallikarjun Kharge saying after Trinamool Congress leader Kakoli Ghosh pointed out that students in West Bengal have been preparing for three years for the test and have suddenly been told to take a central exam whose syllabus is 30 pc different from state syllabus. Bengal state medical exams were scheduled on 
May 17
 but can't be held due to Supreme Court orders.BJD member Tathagat Satpaty also asked the Centre to argue its case clearly in court as lakhs of students remained confused. K P Ramalingam (
DMK
) said it is a very important issue which will "destroy" career of students studying in regional languages and state boards across the country
Similar oppositions are reported to have come from many members of the parliament across different party lines.
Responding to the uproar that took place during the zero hour of the Lok Sabha, Minister of Parliamentary affairs replied, "The government has nothing to do with the decision to hold NEET from this year. This is a Supreme Court directive. But it is true that we cannot expect students to switch to a new system. We are for common entrance exam but not from this year. We'll again approach the court for this through Attorney General and plead before it to defer it by a year."
The centre is also reported to be raising the issue of holding NEET in 7 
vernacular
languages with the court. Shiromani Akali Dal's Prem Singh Chandumajra reportedly asked the Centre to include Punjabi in the seven vernacular languages in which Centre is asking the Supreme Court to allow conduct of the otherwise bilingual test.