Parliamentary Standing Committee on Health to look into Ayushman Bharat Scheme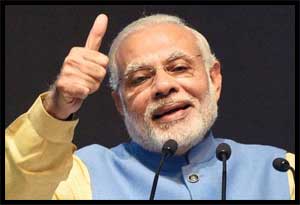 NEW DELHI: A parliamentary panel will examine the implementation of the Narendra Modi-led government's flagship healthcare scheme Ayushman Bharat and may call top Health Ministry officials to brief its members on the programme. The Ayushman Bharat-Pradhan Mantri Jan Arogya Yojana (AB-PMJAY) has two broader objectives -- creating a network of health and wellness infrastructure across the country and providing insurance cover of Rs 5 lakh per family annually benefiting more than 10.74 crore families.
The Parliamentary Standing Committee on Health, headed by Samajwadi Party leader Ram Gopal Yadav, has decided to examine the implementation of the scheme.
Besides it, the panel will also look into the functioning of AIIMS and other such institutions, and affordability of cancer and Duchenne muscular dystrophy (DMD) treatment.
Ayushman Bharat was launched by Prime Minister Narendra Modi from Jharkhand on September 23.
Since its roll-out, over 50,000 poor people have availed benefits of the scheme, touted as the world's largest health insurance programme, Union Health Minister J P Nadda had said.
The PMJAY will provide cashless and paperless access to services for the beneficiary at the point of service.
The scheme will target poor, deprived rural families and has identified occupational category of urban workers' families -- 8.03 crore in rural and 2.33 crore in urban areas -- as per the latest Socio-Economic Caste Census (SECC) data.
Over 14,000 hospitals, both public and private, have been empanelled for the scheme, and as many as 32 states and union territories have signed MoUs with the Centre and will implement the programme.
Telangana, Odisha, Delhi and Kerala are among states which have not opted for the scheme.