Patient dies during live surgery: AIIMS in tangle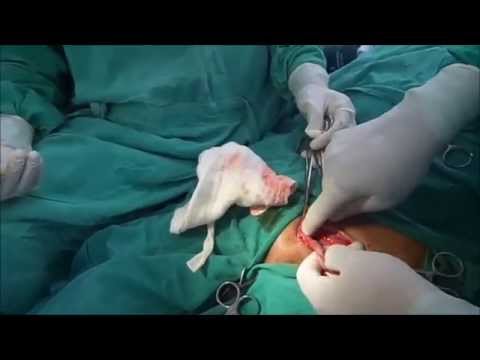 In a bad case of demonstrations, a live demo  liver surgery in AIIMS messed up, leading to the death of patient. The  deceased Shobha Ram (62) was suffering from hepatitis B and corresponding liver cirrhosis. The patient required operation, and was operated as a part of a live demo surgery conducted by  Dr Goro Honda, from Japan's Tokyo Metropolitan Cancer and Infectious Diseases Center in the presence of hundreds of surgeons as a part of the 23rd annual conference of the Indian National Association for Study of the Liver, which was hosted jointly by AIIMS and the Army Research & Referral Hospital, New Delhi.

The Japanaese doctor was assisted by an Indian team led by Dr Sujoy Pal, an associate professor in the gastrointestinal surgery department of AIIMS.

According to sources, during the surgery, massive bleeding occurred and surgeons struggled to stanch the flow of blood. The patient was transferred to the ICU but patient lost his life in a few hours after that.

"The patient was operated through a laparoscopic procedure and during the surgery there was excess bleeding. Those watching the surgery asked the operating doctors to 'open up' the patient and ensure that the bleeding is stopped but valuable time was lost during the doctors interaction," complained a senior doctor at AIIMS.

The unfortunate death has raised serious doubts on the modality of live surgeries and demonstrations.

While live demonstrations are probably one of the better mechanisms of teaching doctors a particular procedure, under no cost, should the environment and the safety of the patient be compromised.