PC-PNDT Act clauses cannot come in force till Delhi HC order is stayed: Madras HC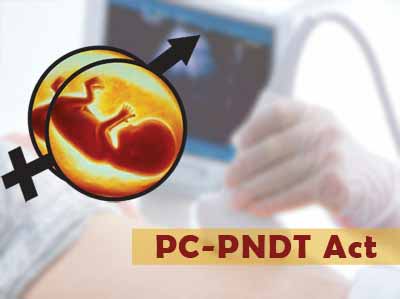 Once a High Court strikes down the provisions of a Central Act, the same cannot be selectively applied in other States
Chennai:  The Madras High Court said that provisions in central PC-PNDT Act, which laid down post- graduate qualification for sonologists and imaging specialists and consequent rules, cannot come into force unless a Delhi High Court order striking these down is stayed.
The court made the observation while disposing of a PIL challenging the move of the Tamil Nadu government mandating six months training to MBBS doctors under the Pre-Conception and Pre-Natal Diagnostic Techniques (PC-PNDT) Act (Six Months Training Rules), 2014.
The First Bench comprising Chief Justice Sanjay Kishan Kaul and Justice R. Mahadevan, disposing of the PIL, said, "The accepted and undisputed position is that the Supreme Court has not stayed the operation of the Delhi High Court order... It is trite to say that once a high court has stuck down the provisions of a central Act, it cannot be said that it would be selectively applied in other states.
"Thus, there is no question of applicability of provisions struck down by the high court as of now until and unless Supreme Court upsets the judgement or stays the operation of the judgement," the bench said.
Petitioners T Rajakumari and three others, who are doctors, had sought a direction to declare that the six months training rules were beyond the scope of the PC-PNDT Act and inconsistent with the Medical Council of India (MCI) Act, 1956 and Regulations.
The Delhi High Courts February 16, 2016 order had held that Section 2(p) of the PC-PNDT Act defining a sonologist or an imaging specialist, is bad to the extent it includes persons possessing a post-graduate qualification in ultrasonography or imaging techniques and consequently held Rule 3(3) (1)(b) of the PC-PNDT rules as ultra virus the act.
The court had made it clear that Rule 3(3)(1)(b) of PNDT Rules which requires a person desirous of setting up a genetic clinic/ultrasound clinic/imaging centre to undergo six months training imparted in the manner prescribed in the six months training rules as ultra virus.
It had struck down the provisions, saying there was no such qualification recognised by MCI and the PC-PNDT Act does not empower statutory bodies constituted thereunder or the central government to devise and coin new qualification.