AAP updates guideline on nutrition, exercise and obesity management During COVID 19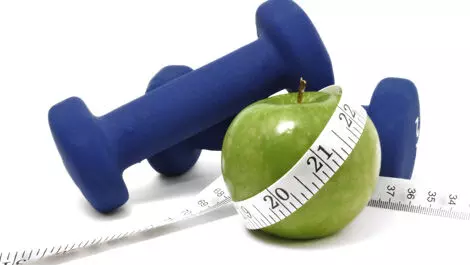 The coronavirus disease 2019 (COVID-19) pandemic has burdened families with economic hardship, food insecurity, school closings, and shutdowns. It is important for pediatricians to recognize the new barriers of pandemic while continuing to address already existing challenges to a healthy lifestyle faced by children, adolescents, and families. The American Academy of Pediatrics (AAP) has released updated interim guideline addressing children's and adolescent's nutrition, exercise and obesity management during this COVID 19 pandemic on December 9, 2020.

AAP said assessing and counseling on the maintenance of healthy nutrition, sufficient sleep, physical activity, and minimizing sedentary time are all key components of care during the pandemic.

Concerning Assessment and Screening AAP recommends the following guidelines:
♦
Assess nutrition:
· Evaluate for food insecurity and access to fresh food
· Assess routines and patterns around eating
· Assess for disordered eating related to the pandemic, including scarcity of food, stress, and trauma
♦
Assess physical activity:
· Understand the amount and type of physical activity
· Assess barriers and challenges related to opportunities for physical activity
· Assess recreational screen time and sedentary time
♦
Assess obesity onset or worsening:
· Conduct obesity assessment (BMI percentiles) at all visits, because obesity is likely to increase during the pandemic
· Identify at-risk children and adolescents through assessment of nutrition, sedentary behaviour, sleep and physical activity, review of systems, and physical and family history
With regard to counseling, AAP recommends
"Provide tailored counseling using positive strategies that build on family strengths, emphasizing maintenance of healthy lifestyle and/or how to mitigate obesity onset in the face of the increasingly obesogenic environment of the pandemic".
They also mentioned that the counseling should be tailored based on the background of an individual with an aim to improve the health of the children.


For Knowledge and Skills, AAP recommends
"Pediatricians should become familiar with the complex and interconnected factors that lead to poor nutrition, decreased activity, and excessive weight gain and how these factors are affected by the pandemic".
They also encourage pediatricians to use Specific areas of knowledge & skills and diagnose mood disorders or experience of trauma which can have an impact on eating and physical activity.
Concerning obesity management, AAP issued the following guidelines:
♦Maintain obesity treatment· Continue regular follow-up for obesity and address barriers to follow-up.
· Identify and treat obesity-related comorbidities
· Do not delay obesity treatment
♦Tailor assessment and counseling to address pandemic
· Emphasize and continue healthy lifestyle counseling.
· Counsel on COVID-19 risk, in a nonjudgmental way. I
· Address patient/family stress.
· Assess/screen for disordered eating.
· Address social determinants of health.
For further information:
https://services.aap.org/en/pages/2019-novel-coronavirus-covid-19-infections/clinical-guidance/
Article Source :
American Academy of Pediatrics