Consensus Statement on Infant Food Allergy Prevention by AAAAI/ACAAI/CSACI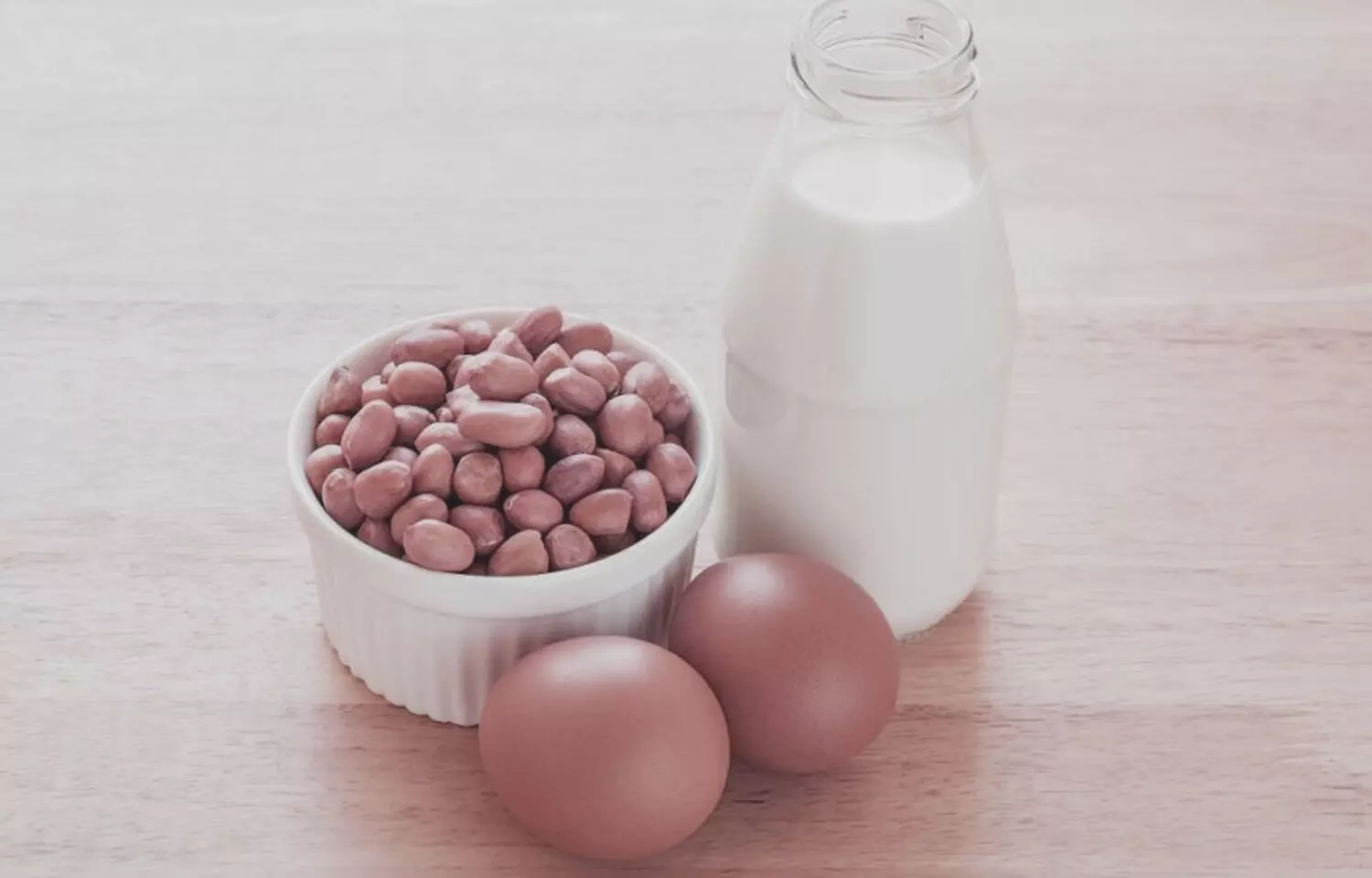 The American Academy of Allergy, Asthma & Immunology (AAAAI), American College of Allergy, Asthma & Immunology (ACAAI), and the Canadian Society for Allergy and Clinical Immunology (CSACI) have published a Consensus Statement on nutritional interventions for infant Food Allergy Prevention.
The guidelines are intended to be a reference for specialists caring for and managing children with food allergies. The recommendations can also be referred to by "primary care providers caring for the potentially at-risk child; dieticians; governments, and policymakers; as well as patients and patient-advocacy groups."
The recommendations have been published in a recent edition of the Journal of Allergy and Clinical Immunology: In Practice.
While the AAAAI/ACAAI/CSACI guideline committee notes that there is currently no consensus on what qualifies an infant to be at high risk for food allergies, recent guidance recommends that clinicians consider eczema as a clinical characteristic predictive of food allergy in infants.
An increased risk of food allergy exists in infants if they meet the following criteria: mild to moderate eczema; family history of atopy in either or both parents; or 1 known food allergy, according to the guideline committee.
Major guidelines-
1.The guideline recommends infants should be introduced to peanut– and egg-containing products starting at 6 months of life but not before 4 months of life. Eggs should preferably be cooked prior to consumption.
2.It is recommended that Introduction of these foods should be considered for all infants and irrespective of relative risks of developing a peanut allergy.
3. Introduction to potentially allergenic peanut-containing foods should be done either in a supervised oral food challenge or "at home when the infant is developmentally ready for complementary food introduction, in accordance with the family's cultural practice."
4.Regular ingestion of these products should be maintained once introduced.
5.It is recommended that screening for peanut allergy or office introduction is not required but should remain an option for families who prefer to not introduce these foods at the home.
6. In terms of testing for food allergies, clinicians are advised to discuss the overuse and misinterpretation of these tests prior to using them. Clinicians should also discuss with families that food specific immunoglobulin E (IgE) testing is not diagnostic in infants who have never ingested a potentially allergic food.
7.There should be no deliberate delays in the introduction of other potential allergenic complementary foods, including soy, wheat, sesame, fish and shellfish, or tree nuts.
8.The infant should be fed a diverse diet as a means of preventing food allergy after 6 months because diverse range of dietary choices could be helpful for food allergy prevention in infants.
9.The guideline strongly recommends against routinely prescribing or recommending the use of hydrolyzed formula for the prevention of food allergy or the development of food sensitization.
Maternal Recommendations
1.It is recommended that mothers should not focus on excluding common allergens during pregnancy and lactation to prevent food allergy in infants, according to the guideline.
2.The recommendations don't support the use of any food or supplement for mothers as a means of preventing food allergy in infants, either in the prenatal period or during breastfeeding. This is based on the fact that little conclusive or consistent evidence exists to support the exclusion or inclusion of a food or supplement in the maternal diet for preventing infant food allergy.
For further reference log on to;
Fleischer DM, Chan ES, Venter C, et al. A consensus approach to the primary prevention of food allergy through nutrition: guidance from the American Academy of Allergy, Asthma, and Immunology; American College of Allergy, Asthma, and Immunology; and the Canadian Society for Allergy and Clinical Immunology.
J Allergy Clin Immunol Pract. Published online November 26, 2020. doi:10.1016/j.jaip.2020.11.002
Source : Journal of Allergy and Clinical Immunology: In Practice