Clinical outcomes of chikungunya vary in kids if coinfected with scrub typhus: Study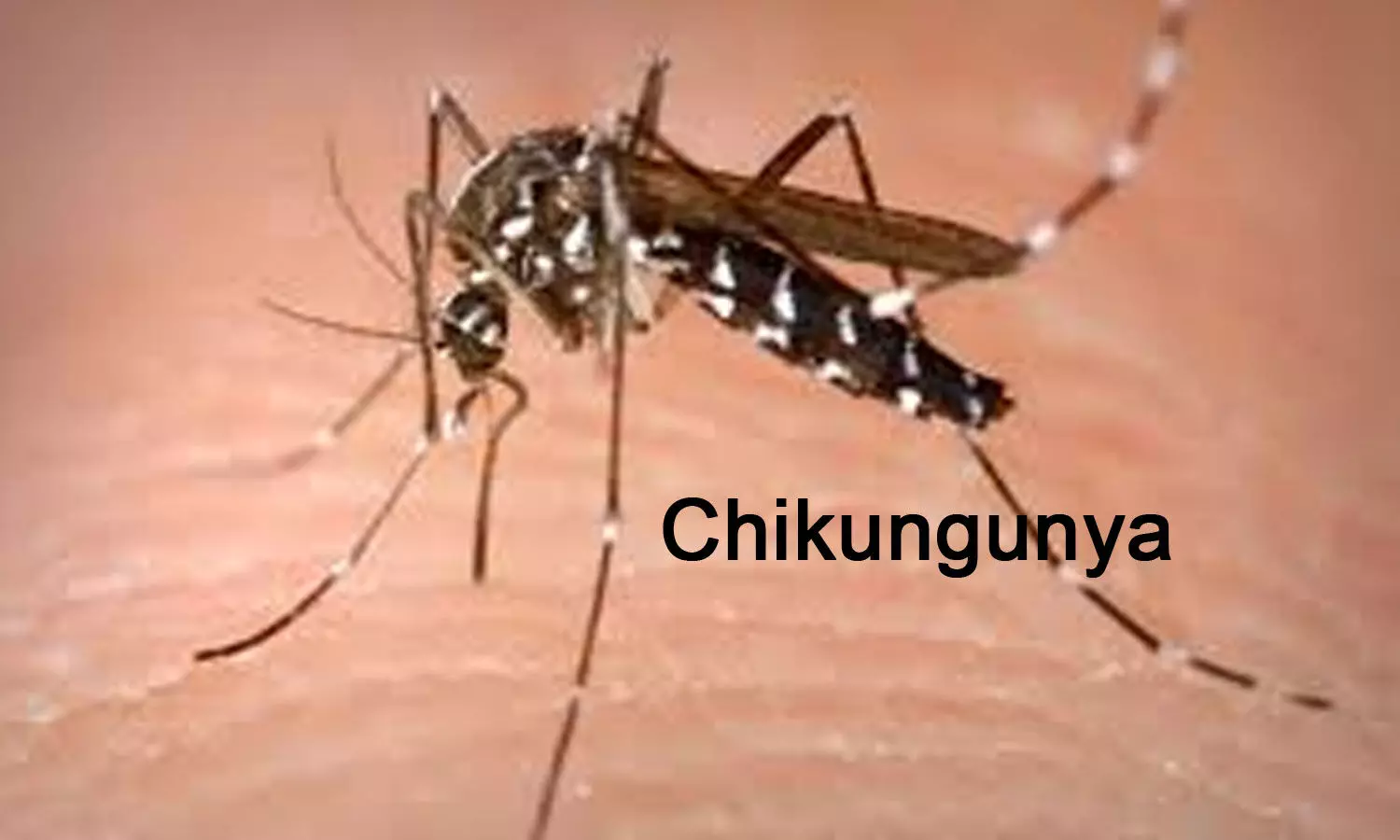 Recent research has found out that both the chikungunya and scrub typhus coinfection groups shared many similar clinical manifestations but in children, coinfection with scrub typhus often leads to modification of the clinical profile, complications, and chikungunya outcome.

The study is published in the International Journal of Pediatrics.
Chikungunya and scrub typhus infection are important causes of undifferentiated fever in tropical zones. The clinical manifestations in both conditions are nonspecific and often overlap.
Therefore, Santosh Pathak and colleagues from the Department of Pediatrics, Chitwan Medical College, Bharatpur, Nepal conducted the present study to compare the clinical manifestations and the outcome of chikungunya with chikungunya-scrub typhus coinfection in children.
A hospital-based observational study was conducted in children below 15 years of age over 16-month duration. Chikungunya was diagnosed by IgM ELISA. All positive chikungunya cases were subjected to scrub typhus testing, dengue testing, leptospira testing, and malaria testing. Clinical manifestations and outcomes of all patients were recorded.
The key findings highlighted were-
a. Out of the 382 admitted cases with fever, 11% () were diagnosed with chikungunya, and the majority (, 71.4%) were male.
b. Among the 42 chikungunya cases, 17 (40.5%) tested positive for scrub typhus and one positive for falciparum malaria.
c. Out of a total of 42 chikungunya cases, myalgia, nausea/vomiting, headache, abdominal pain, lymphadenopathy, hepatomegaly, splenomegaly, and edema were 81%, 73.8%, 66.7%, 64.3%, 59.5%, 52.4%, 40.5%, and 38.1%, respectively.
d. Besides, altered sensorium (31%), jaundice (26.2%), dry cough (21.4%), shortness of breath (19%), and seizures (16.7%) were other clinical manifestations present in this group of children.
e. Patients with chikungunya-scrub typhus coinfection reported headaches, pain in the abdomen, dry cough, shortness of breath, seizures, and splenomegaly, significantly more ( value < 0.05) compared to those with chikungunya only.
f. Thirteen (31%) children developed shock, five in the chikungunya group and eight in the chikungunya-scrub typhus coinfection group.
g. Six children in the coinfection group received inotrope.
h. Among the chikungunya-only cases, 22 recovered and one died, whereas in the chikungunya-scrub typhus coinfection group, fourteen recovered and three died.
Based on the findings, the authors concluded that "clinical manifestations, complications, and outcomes of chikungunya in children can vary when coinfected with scrub typhus. Therefore, a high index of suspicion is necessary to think of coinfection, mainly depending on the varied clinical presentation range."
Source : International Journal of Pediatrics