FDA Expands Approval of valsartan for Hypertension for children below 5 years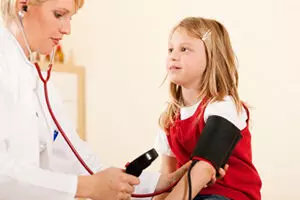 Diovan® (valsartan) is indicated for the treatment of hypertension to lower blood pressure in adults and pediatric patients six years of age and older. Recently the US Food and Administration has expanded the approval of Diovan (valsartan) to include patients 1 to 5 years of age for the treatment of hypertension. The updated package insert was released online in the FDA site on April 19, 2021.

Diovan is an angiotensin II receptor blocker (ARB) indicated for the treatment of hypertension, heart failure and post-myocardial infarction. The approval was based on data from 3 randomized, double-blind clinical studies that assessed the antihypertensive effect of valsartan in 290 pediatric patients aged 1 to less than 6 years. They observed hyperkalemia more frequently in pediatric patients aged 1 to 17 years with underlying chronic kidney disease (CKD).
Study 1: The researchers included a total of 90 children who weighed less than 18kg received 5, 20 or 40mg of valsartan daily, while patients weighing greater than or equal to 18kg received 10, 40, and 80mg of valsartan daily.
At the end of 2 weeks, the researchers found that the three-dose levels of valsartan (low, medium and high) reduced systolic blood pressure from the baseline by 8.4, 8.3, and 8.6 mmHg, respectively. However, they could not demonstrate the dose-response.
Study 2: In this study, researchers included 74 patients and found that higher doses (1 mg/kg and 4 mg/kg daily) of valsartan were associated with numerically greater blood pressure reductions than the lowest dose (0.25 mg/kg) at the end of 6- weeks treatment.
Study 3: It was a six weeks randomized study of 126 patients. The researchers observed dose-dependent reductions in mean systolic blood pressure (MSBP) with valsartan at week 6 (4.1mmHg with valsartan 0.25mg/kg and 8.5mmHg with valsartan 4mg/kg). Also, they noted that the CKD subgroup had reductions in MSBP with valsartan 4 mg/kg compared to 0.25 mg/kg (9.2 mmHg vs 1.2 mmHg).
Based on these findings the US FDA approved Diavon oral suspension, which is prepared using Diovan tablets for patients 1 to 5 years of age. Recommended starting dose is 1 mg/kg once daily Up to 40 mg daily. Recommended dose range is from 1-4 mg/kg once daily Up to 160 mg daily. The FDA noted that Diovan tablets and oral suspension are not substitutable on an mg-per-mg basis as the systemic exposure to valsartan is 60% higher with the suspension compared to tablets.
For further information:
https://www.accessdata.fda.gov/drugsatfda_docs/label/2021/021283s058lbl.pdf
Article Source :
US FDA Label insert