PGI Chandigarh senior doctors alleged of sexual harassment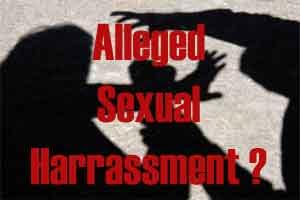 Punjab: A senior doctor at the premier institute PGI Chandigarh has been accused of sexual harassment by a woman staff member. It has been alleged by the woman in her official complaint, and now the matter is under investigation by the institute's sexual harassment committee.

Sources have further confirmed the news that the woman (victim) and the alleged accused (doctor) are working in the same department at PGI.

A senior PGI official has implied in his statement that the committee has already reported action on the investigation by calling meetings to discuss the issue. Only after sharing her harassment with her colleagues, did the victim decide to submit a written complaint to the HOD. The victim has initially shared the harassment with other colleagues. There was an immediate action by the HOD by forwarding the matter to the sexual harassment committee. A proper investigation on the case is underway, and a further action will be taken if the accused is guilty.

As reported by Newsline, the official said the accused doctor has already an inquiry going on against him in another case of financial irregularity at PGI. "We will ask the victim to appear before the committee. We would also ask some of her colleagues who are aware about the harassment to appear before the committee, too." Public relations officer, PGI, Manju Wadwalkar, however, said she is unaware about the case. "I don't have any information about it," she said.

When asked about the nature of complaint by the victim, the official said that the victim has alleged that the doctor "touched her" in the department.

PGI has also earlier reported a sexual harassment case in 2012, following which a strict action was taken against the accused after having found him guilty. The institute had sacked an assistance professor after allegations against him were proved right by the inquiry committee.