Plea in HC claims illegal closure of graft cases against ex-AIIMS officials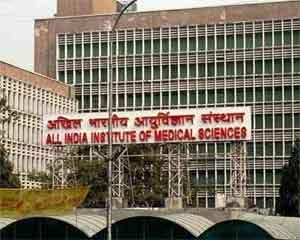 New Delhi: A plea has been moved in the Delhi High Court alleging that the Union Health Ministry illegally closed graft cases and connected disciplinary proceedings against some former senior officials of the All India Institute of Medical Sciences (AIIMS) without the approval of the competent authority — the prime minister.
The application, by an NGO in its main petition for expeditious and objective investigation into alleged corruption cases in AIIMS during the years 2012-14 involving senior bureaucrats, is expected to be heard tomorrow by a bench of Acting Chief Justice Gita Mittal and Justice C Hari Shankar.
The NGO, Centre for Public Interest Litigation (CPIL), has claimed that all the corruptions cases, some in relation to over Rs 6,000 crore worth infrastructure development in the institute, against the bureaucrats were illegally closed without following the due procedure and without approval of the competent disciplinary authority — the prime minister as he is in-charge of the Department of Personnel and Training.
It has sought directions to the Centre to immediately refer the cases of corruption to the competent disciplinary authority for passing well reasoned orders.
The application claims that former Union health minister Dr Harshvardhan as well as the CBI had recommended major penalty proceedings against some AIIMS officials in connection with alleged financial irregularities in the AIIMS.
It also said another former Union health minister, Gulam Nabi Azad, too had approved departmental proceedings against one of the bureaucrats for alleged financial irregularities and that case too has been closed by merely cautioning the official in question.
"It is apparent from the above mentioned closure of corruption cases… by Union Health Ministry without even the matter being referred for consideration of competent disciplinary authority as per statute that no fair decision is being taken in respect of these cases under the influence of the Respondent No.3 (Union Health Minister J P Nadda)," the fresh application by CPIL said and sought summoning of records of the graft cases that were closed without approval of the competent authority.
Nadda had earlier told the high court that the PIL was "actuated by ulterior motive" to gain political mileage and "malign" the government's image.
Ex-Chief Vigilance Officer (CVO) of AIIMS, Sanjeev Chaturvedi, had earlier filed an affidavit in the matter claiming that Nadda allegedly connived with the accused in the corruption matters by allegedly sitting over the charge sheets and CBI reports against the individuals involved.