Plight : Govt Speciality Hospital forced to take OT on rent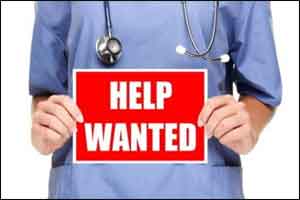 Ballari: Suffering from a severe shortage of infrastructure to provide quality healthcare to the public , the Vijayanagar Institute of Medical Sciences (VIMS), one of the major hospitals in Ballari, is now forced to take operation theatre (OT) from private hospitals on rent.
Hindu reports that the hospital came to the decision after the roof of VIMS's operation theatre (OT) on the ground floor in the hospital collapsed on September 12, 2017. It is reported that the hospital came to the decision of renting after it was unable to perform a single procedure including emergencies after the OT collapse. The hospital on an average performed 60 surgeries per day including 15 cesareans.
Sources at the hospital informed that the OT complex was actually declared unfit two years ago. A sum of ₹24 crore has been sanctioned for construction of new OT complex. The blueprint is ready, but unfortunately, things are not moving forward forcing the hospital to now write to the Nursing Homes Association in Ballari requesting them to allow their OT facilities to be used by VIMS.
The report points that the Medical Education Department seems to be lagging behind in taking steps for the improvement of the hospital infrastructure. Thee hospital faced further difficulties when the director has changed before the completion of the prior hospital development projects. As a result, tenders for procurement of consumables and drugs, and improvement of the infrastructure are not being taken up.
However, Medical Education Minister Sharanprakash R. Patil said he was not aware of the hospital taking private OTs on rent. "This has not come to my notice. As the entire OT complex has been declared unfit, we have taken up renovation on a war-footing. The problem will be sorted out in a month," he told Hindu.
"We have started building a new OT complex and this should be ready in six months," he added