Prime Minister re-emphasizes for self-reliance in medical equipment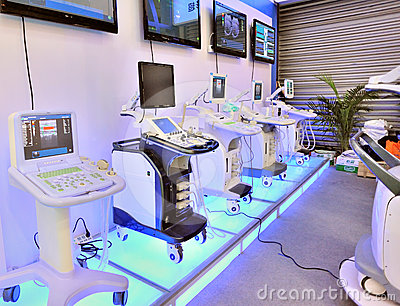 Taking its 'Make in India' mission a step forward, India's Prime Minister Narendra Modi has reemphasized the government's commitment to become self reliant in medical equipment technology.

While India enjoys the status of the third-largest pharmaceutical market, more than 70 percent of medical equipment sold in the country is imported, mostly from the United States.

Under Modi's prime leadership, the recent move to allow FDI in medical technology development sector has also been met with huge cheers by the industry. It will help bridge the technology know-how gap in the medical devices manufacturing sector.

Prime Minister Narendra Modi on Wednesday met 30 eminent scientists from various top institutions across India, and said the country must become self-reliant in medical equipment manufacturing.

According to a PMO release, several scientists made presentations on the progress made by India in various fields of science in the course of the interaction which lasted for over two and a half hours.

Referring to healthcare, he said Indian scientists must address the unique healthcare needs and challenges that confront the country.

He mentioned the prevalence of malnutrition and the disease of sickle-cell anaemia in certain tribal areas.

Calling for overlapping traditional knowledge with modern systems, he said India must become self-reliant in medical equipment manufacturing.

According to a Reuters report, India plans to set up a regulator to oversee the country's $4 billion medical device industry. The plan was revealed in a draft policy released this month, the country's first effort to regulate an industry that covers everything from thermometers to prostheses. The policy document, welcomed by many in the industry despite concerns over a lack of detail, also outlines plans to boost local manufacturing and reduce reliance on imports.