Exempt political representatives from Medical rural bond service- Maharashtra DMER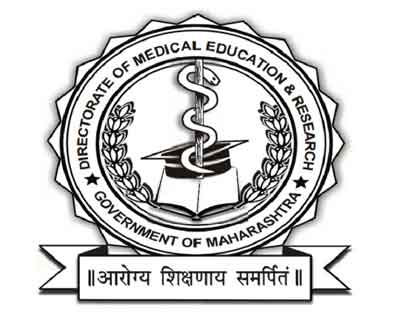 Mumbai: Proposing a major shift in medical education rules, the Directorate of Medical Education and Research has confirmed that it has recommended exemption of doctors elected for political services (MP's and MLA,s) to skip bond services after they complete their graduation/post graduation.
The proposal came just after, one Dr. Heena Gavit, the youngest Member of Parliament, who completed her medical education from Grant Medical College and JJ Hospital had skipped rural bond service after getting elected. Neither did she serve rural service nor did she pay the penalty  amount of Rs. 50 Lakh for not abiding the bond which she had earlier signed with the hospital.
This decision however, has not gone well with the medical fraternity who have called it a partial move of the medical body to only favour politically backed candidates, while discouraging meritorious medical students.
Disapproving of the decision, Dr Swapnil Meshram, president of Central Maharashtra Association of Resident Doctors, told HT "We are going to take up the matter after Diwali. We have no issues with serving in rural settings but the rule should apply to everyone," he said.
However, favoring the move, Dr TP Lahane, Dean of JJ Hospital and Grant Medical College, had said that a government resolution which came in effect since 2009 allows MPs, MLAs and MLCs to be excluded from impositions of serving rural bond services after completion of their medical education.
Dr Pravin Shingare, DMER director on the other hand told the daily that the proposal is not in action as it is still under the process to be approved by the government, "We had written to government about it, four to five months back. But no such GR has been issued yet. We are expecting a favorable response soon," said Dr Shingare.
The all India applicable medical rules lay impositions on young medical and dental graduates / post graduates  and even super specialty students to serve at an assigned health centre located in rural areas under the state for a year after completion of their course (as soon as they write their final exams). Students who fail to abide by the law have to pay a sum of Rs. 15 Lakh, Rs. 50 Lakh and Rs. 2.5 Lakh, depending on their qualification.
In a study conducted by Mid Day as reported earlier by the Medical Dialogues Team, it has been found that many of  doctors are not ready to opt for rural medical services in estranged or rural areas,  and as a result opt out.
Also Read: Majority doctors opt off Compulsory Rural Service bond : RTI Reveals
Opposing the DMER move, Dr. Jayesh Lele, president of the Indian Medical Association – Maharashtra state body stated that where on one side battle is deepening over 'no obligation to return to India' (NORI) certificates that are being issued to doctors studying in the US, the decision of the body would create further uproar while causing injustice to other students, who would want the same laws for everyone.
"As per state and central governments, NORI certificates were restricted because of acute shortage of doctors. The government is training alternate medicine students to fill the vacant posts in rural medical centres and yet, it wants to allow candidates to skip rural medical services just because of their political aspirations?" asked Lele.