HIV drug overdose associated with mania, rare case reported by PGIMER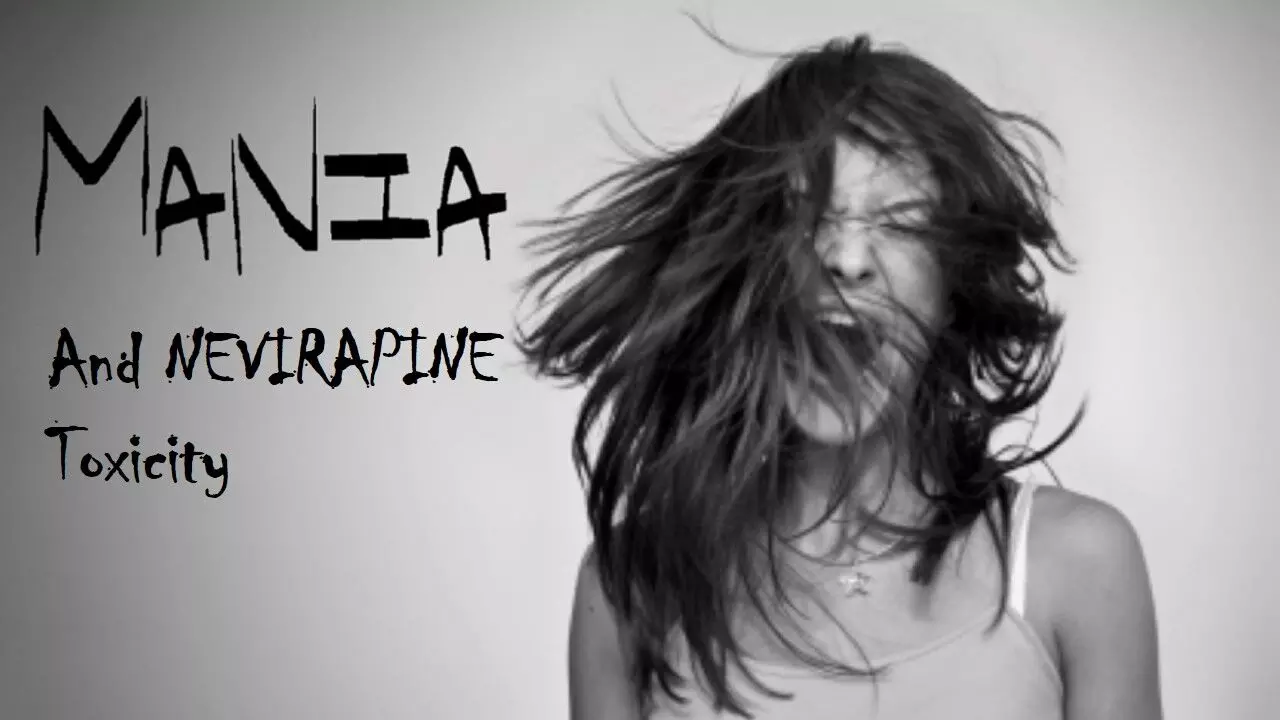 Nevirapine, a nonnucleoside reverse transcriptase inhibitor used for the management of human immunodeficiency virus type 1 infection and AIDS has been linked to few reports of neuropsychiatric side effects in the past. But none of the previous publications reported neuropsychiatric manifestations with the use of nevirapine in children and adolescents. In the latest issue of Indian Journal of Psychiatry, Venkatesh Raju et al now report nevirapine-associated mania in a 13-year-old boy after taking the medication in higher than the prescribed dose.

A 13-year-old boy, with normal developmental history, presented to the psychiatric services with recent- onset manic symptoms. Exploration of history revealed that he was diagnosed to be seropositive at the age of 2 years, when both of his parents were found to be seropositive.
At 6 years of age, he was started on a fixed-dose combination of zidovudine 150 mg/day, lamivudine 75 mg/day, and nevirapine 125 mg/day. The patient was followed up regularly, and at 12 years of age, he developed zidovudine-induced anemia, after which his medications were changed and nevirapine was increased to 400 mg/day. He received these medications daily for the next 9 months without any side effects.
However, about 3 weeks before the presentation to the psychiatric outpatient services, following a misunderstanding about dosing, the mother started giving him nevirapine 1 g/day instead of his usual dose of 400 mg/day.
On the 2 nd day, the patient developed vomiting. From the 3 rd day, he started having behavioral symptoms in the form of irritability, anger outburst, argumentativeness, decreased need for sleep, increased self-esteem, boastfulness, and familiarity, increased religiosity, demandingness, increased appetite, and over-activity.
There was no history of any neurological deficits. These symptoms lead to a significant dysfunction in the form of interpersonal issues with the family members and neighbors and poor functioning.
On the 10th day, because of the symptoms, he was seen by the treating team and the dose of nevirapine was reduced to the usual dose of 400 mg/day. With a reduction in the dose, his symptoms gradually started to decrease but did not subside completely, leading to a psychiatry referral on the 20th day of an increase in the dose of nevirapine. On examination, he was cheerful, increased psychomotor activity, and improved self-esteem and boastfulness. He did not have any past history of mental illness and any family history of mental illness.
He was started on tablet clonazepam 0.75 mg/day, with which symptoms resolved entirely over the next 10 days, with the continuation of tablet nevirapine 400 mg/day and all the previous medications in the same dosage. Later clonazepam was stopped, and he maintained well with the continuation of therapeutic doses of nevirapine.
In this index case, the manic symptoms were attributed to nevirapine. There was a temporal association of onset of manifestations of manic symptoms and an increase in the dose of nevirapine.
The symptoms started resolving with a reduction in the dose of nevirapine to the usual dose without any antipsychotic or mood stabilizer, although patient required the short term use of clonazepam.
"Based on this case description, it can be said that nevirapine in overdose is associated with the development of manic symptoms. Patients should be appropriately psychoeducated about the same, concerning the intake of proper doses of medications", concluded Raju et al from PGI.
Source: Indian Journal of Psychiatry: https://www.indianjpsychiatry.org/text.asp?2021/63/4/401/323389