Anti-psychotic use does not increase mortality in COVID-19, finds JAMA study.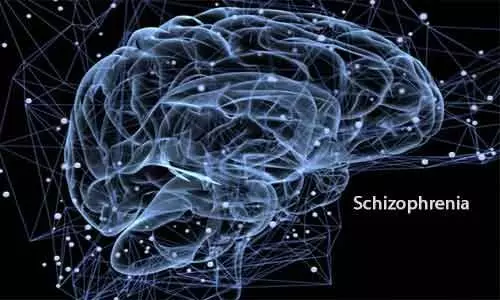 Schizophrenia spectrum disorders are associated with increased mortality in the setting of COVID-19 infection. One speculation for this observation the role of adverse effects of antipsychotic medication, but this has not been proven yet. A recent study published in JAMA Psychiatry by Katlyn Nemani et al. has found no association between antipsychotic use and mortality in this cohort of adults with serious mental illness.

Schizophrenia is a debilitating disorder that takes a great toll of life on the one's affected by it and also the care-givers. Impending on it the burden of COVID-19 has increased the rate of mortality in patients suffering from severe mental illness.
In this retrospective study, adults diagnosed with COVID-19 infection who had a preexisting diagnosis of schizophrenia, schizoaffective disorder, or bipolar disorder, were included. The exposure of interest was antipsychotic use at COVID-19 diagnosis. Patients with antipsychotic discontinuation or nonadherence were assigned to the unexposed group. The primary end point was death within 60 days of COVID-19 diagnosis.
Among a total of 464 patients; 42.2% were treated with antipsychotic medication. 41 patients (8.8%) died. The 60-day case fatality rate among patients with a schizophrenia spectrum disorder was 13.7%, and the case fatality rate among patients with bipolar disorder was 5.7%.
Antipsychotic treatment was not significantly associated with mortality. However, a diagnosis of a schizophrenia spectrum disorder was associated with a near 3-fold increased risk of mortality compared with bipolar disorder.
Study limitations include the inability to validate psychiatric diagnoses and capture deaths that were not documented in the electronic health record. The limited sample size precluded analysis of individual antipsychotic medications, which may differ in their associated effects. Further research is needed to understand what underlies increased mortality risk in this population to address worsening health disparities.
Source: JAMA Psychiatry: Nemani K, Conderino S, Marx J, Thorpe LE, Goff DC. Association Between Antipsychotic Use and COVID-19 Mortality Among People With Serious Mental Illness. JAMA Psychiatry. Published online September 22, 2021. doi:10.1001/jamapsychiatry.2021.2503