Cannabis use hampers cerebral cortex development in adolescents, JAMA study.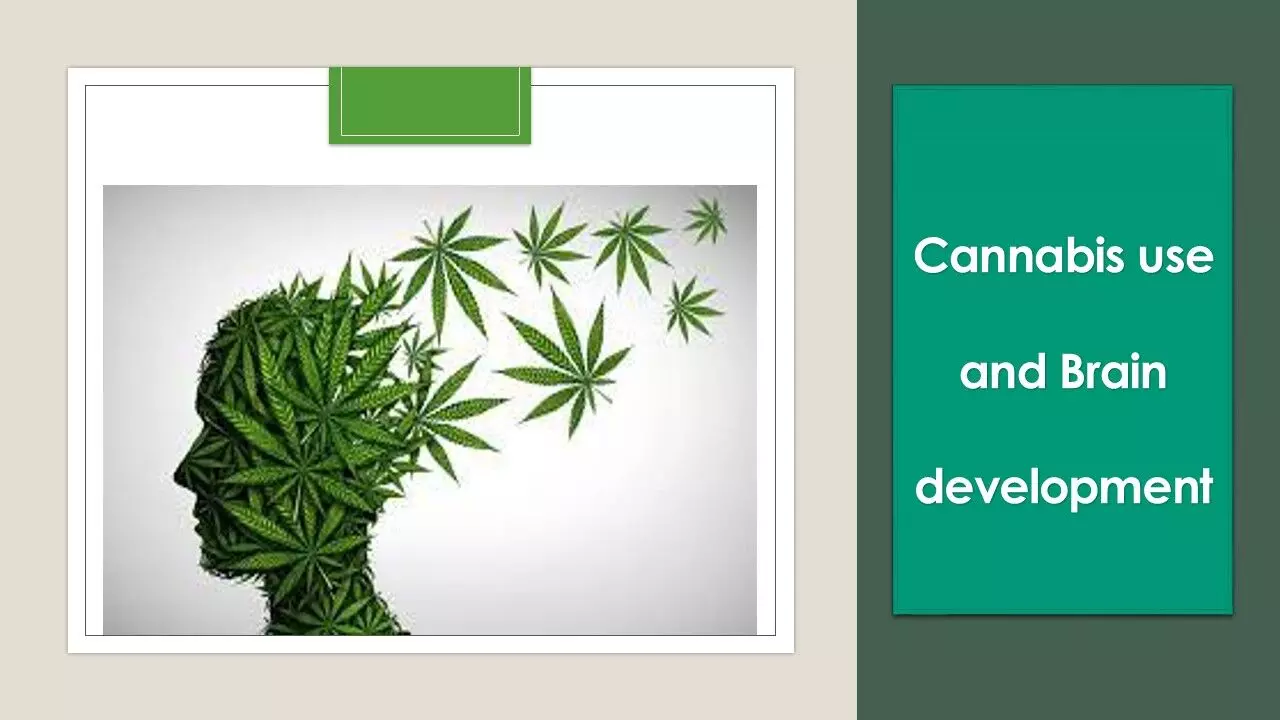 Animal studies have shown that the adolescent brain is sensitive to disruptions in endocannabinoid signaling, resulting in altered neurodevelopment and lasting behavioral effects. Albaugh et al now report replication of these findings in human brain by showing that cannabis use during middle to late adolescence may be associated with altered cerebral cortical development, particularly in regions rich in cannabinoid 1 receptors. The results were published this week in JAMA Psychiatry.

Cannabis is a commonly used psychoactive drug, particularly among adolescents and young adults. Seventy-eight percent of first-time cannabis users are between the ages of 12 and 20 years. Evidence indicates that the adolescent brain may be particularly sensitive to disruptions in normative fluctuations in endocannabinoid signaling, associated with altered neurodevelopment and behavior.
The present study sought to examine the degree to which magnetic resonance (MR) imaging–assessed cerebral cortical thickness development is associated with cannabis use in a longitudinal sample of adolescents.
A total of 799 participants were identified who reported being cannabis naive at study baseline and had behavioral and neuroimaging data available at baseline and 5-year follow-up. Anatomical MR images were acquired with a 3-dimensional T1-weighted magnetization prepared gradient echo sequence.
Results suggest that cannabis use during middle to late adolescence may be associated with altered cortical development, particularly in prefrontal regions rich in CB1 receptors and exhibiting protracted maturational trajectories.
The authors found evidence of a dose-dependent association between cannabis use from baseline to 5-year follow-up and accelerated cortical thinning during that same period, primarily in prefrontal regions.
Follow-up analyses indicate a potential consequence of cannabis-related cortical thinning, as cortical thinning in the right dorsomedial prefrontal cortex from baseline to 5-year follow-up was associated with attentional impulsiveness at 5-year follow-up.
Taken together, these results suggest that, on average, cannabis use tended to qualify cortical thickness change within areas already undergoing the greatest degree of age-related change (from baseline to 5-year follow-up).
This finding provides support for the association of cannabis use with ongoing maturational processes in the brain and a possible explanation for the heightened vulnerability to the cognitive outcomes of cannabis use among adolescents.
The findings underscore the importance of further longitudinal studies of adolescent cannabis use, particularly given increasing trends in the legalization of recreational cannabis use.
Source: JAMA Psychiatry: doi:10.1001/jamapsychiatry.2021.1258