Hypothyroidism associated with clinical depression in females: JAMA Study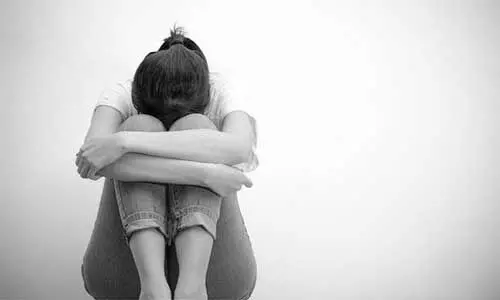 Germany: According to Henry Bode and his colleagues' comprehensive review and meta-analysis, there is a relationship between hypothyroidism and clinical depression, albeit the association is minor and may be confined to women. The data of this study was published online in JAMA Network of Psychiatry on 15th September 2021.

Hypothyroidism is thought to be a cause of or a major risk factor for depression, although newer research gives inconsistent data about the existence and magnitude of the link. It's also unclear if the relationship is mostly related to subsyndromal depression or if it also applies to clinical depression. In this study the researchers aimed to determine the relationship between hypothyroidism and clinical depression in the general population.
Two independent reviewers chose epidemiologic and population-based studies that offered laboratory or International Statistical Classification of Diseases and Related Health Problems data. diagnosis of hypothyroidism and depression based on operationalized criteria. The reviewers extracted data and analyzed research independently using the Newcastle-Ottawa Scale. In random-effects meta-analyses, summary odds ratios (OR) were computed. A total of 4350 papers were examined, and 25 studies with a total of 348 014 individuals were chosen for meta-analysis.
Key Findings:
o There was a moderate relationship between overt and subclinical hypothyroidism and clinical depression.
o Depression was shown to be more significantly related with overt hypothyroidism than with subclinical hypothyroidism in subgroup analyses, indicating a dose-effect connection.
o This association is greater in females than in males.
o There was no statistically significant link between positive thyroid peroxidase antibodies and clinical depression.
o The odds ratio (OR) for autoimmunity was inconclusive.
In conclusion, "a substantial link between hypothyroidism and depression was not found in this study; nevertheless, a putative dose-effect association, particularly in females, should be studied further," said the Author.
References:
Bode, H., Ivens, B., Bschor, T., Schwarzer, G., Henssler, J., & Baethge, C. (2021). Association of Hypothyroidism and Clinical Depression. JAMA Psychiatry. https://doi.org/10.1001/jamapsychiatry.2021.2506
Source : JAMA Psychiatry