Laughing yoga better than relaxation breathing for stress reduction: Study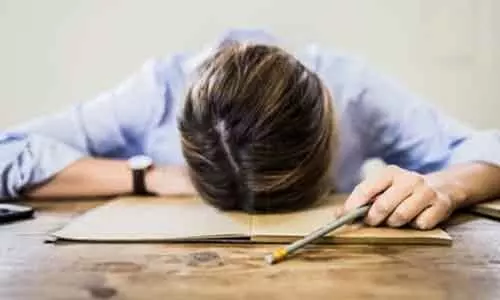 Germany: Laughter yoga (LY) can attenuate cortisol stress response compared to relaxation breathing, finds a recent study in the International Journal on the Biology of Stress.
The findings indicate that LY can be used as an easy to implement and cheap add-on to more traditional stress interventions.
Stress can lead to the development of a number of psychiatric diseases. There is a need for affordable and effective treatment alternatives in lieu of increasing stress-related complaints. Laughter yoga is a popular method that encourages participants to stimulate laughter and participate in yogic breathing exercise and is hypothesized to reduce the negative effects of stress. LY, although practiced widely, the evidence for its beneficial effects are scarce.
Against the above background, Maria Meiera, Department of Psychology, University of Constance, Constance, Germany, and colleagues aimed to investigate the acute effects of a single 30-min LY session on the autonomic, endocrine and psychological response to a standardized psychosocial stressor.
The study included 35 healthy (51% females). They were randomly assigned to receive either a relaxation breathing (n = 12) or a (non-intervention) control (n = 12) session. They were then exposed to the Trier Social Stress Test for Groups (TSST-G).
Salivary cortisol, salivary alpha amylase, and subjective stress were assessed repeatedly throughout the experiment. The researchers expected that LY and relaxation breathing group each show a downregulation of stress response indices compared to the control group. Also, it was expected that LY has beneficial effects compared to relaxation breathing.
Key findings of the study include:
The groups did not differ in salivary cortisol, alpha amylase or subjective stress reactivity during the 30-min intervention.
In response to the TSST-G, the LY, but neither the relaxation breathing, nor the control condition, showed an attenuated cortisol stress response.
"These findings highlight the potential of LY to buffer the endocrine stress response," wrote the authors.

"LY therefore, could be used as a cheap and easily-to-implement add-on to more traditional stress," they concluded.
Reference:
The study titled, "Laughter yoga reduces the cortisol response to acute stress in healthy individuals," is published in the International Journal on the Biology of Stress.
DOI: https://www.tandfonline.com/doi/abs/10.1080/10253890.2020.1766018
Source : International Journal on the Biology of Stress