Magnetic Seizure Therapy promising Treatment of Resistant Depression: JAMA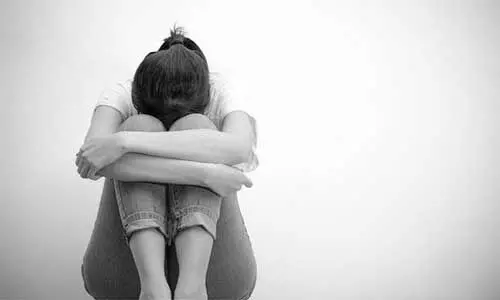 The findings from a recent study suggest that magnetic seizure therapy holds early promise as a treatment for suicidality in patients with treatment-resistant depression.

Researchers have recently published the reports in the JAMA Network Open.
Suicidality, a term that encompasses the spectrum of suicidal thoughts and behaviors, is a major public health problem. It is documented that a large proportion of people who die by suicide have a primary psychiatric illness. In resistant cases where pharmacotherapy fails, Electroconvulsive therapy (ECT) has been a very effective treatment for suicidality in mood disorders. But because of a combination of stigma and perceived risk of cognitive adverse effects linked to ECT, it is nowadays very rarely used.
Magnetic seizure therapy (MST) is another emerging brain stimulation therapy. MST uses magnetic fields rather than electrical stimuli for seizure induction, dramatically reducing the passage of induced current through undesired brain regions. This capacity to indirectly stimulate the brain overcomes one of the major problems with ECT: its inability to provide focal or directed stimulation.
However, it has not yet been established whether MST has the same antisuicidal effects as ECT.
Keeping this as background, Cory R. Weissman et al, from Temerty Centre for Therapeutic Brain Intervention, Canada, undertook a study to determine the association of MST with suicidality in patients with treatment-resistant major depressive disorder.
This nonrandomized controlled trial was designed to take place at a single tertiary care psychiatric facility in Canada. It followed an open-label study design with consecutive treatment cohorts.
67 patients with treatment-resistant major depressive disorder and with baseline suicidality present were treated for up to 24 treatments. The study was run from February 2012 through June 2019. Patients were followed up for 6 months at the end of the treatment period.
The range of frequency stimulation used to treat patients was between 20 Hz and 100Hz, with a duration range between 2 and 20 seconds depending on the frequency use, either the frontal or vertex region of the brain.
The primary outcome parameter assessed was Remission from suicidality, measured as an endpoint score of 0 on the Beck Scale for Suicidal Ideation.
On analysis, the following key facts emerged.
A total of 67 patients (mean [SD] age, 46.3 [13.6] years; 40 women [60.0%]) received a mean (SD) of 19.5 (5.1) MST treatments.
The overall number of patients achieving remission was 32 (47.8%). Sixteen patients (55.2%) receiving low-frequency MST achieved remission, as well as 12 patients (54.5%) in the moderate-frequency group, and 4 patients (25.0%) in the high-frequency group.
Findings suggest that MST may be an effective treatment for suicidality, and sensitivity analysis shows this may be particularly so at low and moderate frequencies.
" Treatment-resistant depression, schizophrenia, and OCD remain substantial clinical problems for which there are limited alternatives. MST is a novel modification of ECT with the potential for similar effectiveness, fewer side-effects, and a more rapid return of orientation / shorter duration of post-ictal confusion." said the researchers.
Primary source: JAMA Network Open
For the full article click on the link: DOI:10.1001/jamanetworkopen.2020.7434
Source : JAMA Network Open