"Prolactin-increasing" antipsychotics tied to breast cancer in female schizophrenics, Lancet study.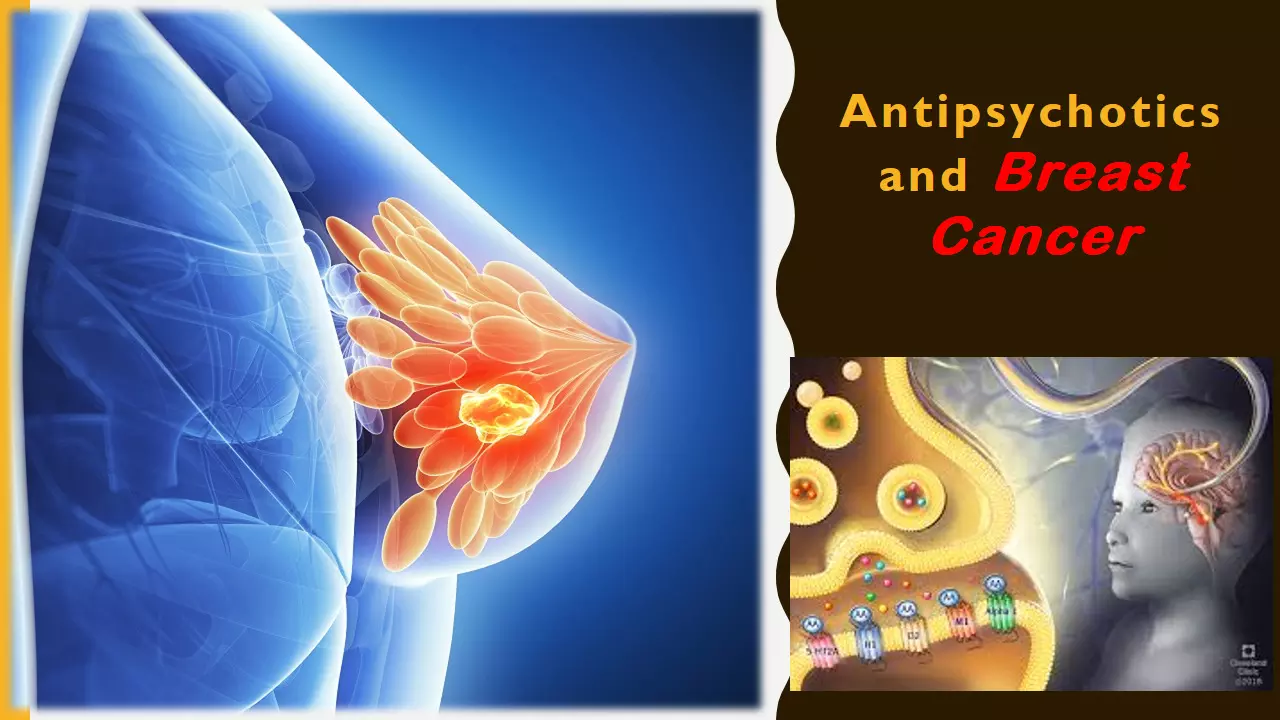 Breast cancer is more common in female patients with schizophrenia than in the general population. It is not known whether treatment with prolactin-increasing antipsychotics contributes to increased odds of breast cancer. In the latest issue of Lancet Psychiatry, Taipale et al have shown through their nested case-control study that long-term exposure to prolactin-increasing, but not to prolactin-sparing, antipsychotics is significantly associated with increased odds of breast cancer.

Women with schizophrenia also have increased rates of risk factors for breast cancer, including higher rates of obesity, diabetes, and smoking, as well as lower rates of parity and breastfeeding, than the general population. Moreover, a high concentration of prolactin is associated with a higher risk for the development of breast cancer.
It has been suspected that antipsychotics blocking D2 receptors and increasing prolactin concentrations could be associated with an increased risk of breast cancer.
The authors hypothesized that in women with schizophrenia prolactin-sparing antipsychotic (aripiprazole, quetiapine, clozapine) exposure is not associated with an increased risk of breast cancer, and that use of prolactin-increasing antipsychotics (all other antipsychotics) is associated with a cumulative dose-dependent risk of breast cancer.
They used Finnish nationwide registers of hospital treatment, prescription drug purchases, and cancer diagnoses to do a nested case-control study. Of women with schizophrenia, those with breast cancer (cases) were matched by age and duration of illness with five women without cancer (controls).
The main analysis was the association between cumulative exposure to prolactin-increasing drugs and breast cancer. The analyses were done with conditional logistic regression, by adjusting for comorbid conditions and concomitant medications.
Exposure to prolactin-increasing drugs for 5 or more years (adjusted OR 1•56) was associated with 56% higher odds of developing breast cancer than shorter exposure, and no significant association was found with cumulative exposure to prolactin-sparing antipsychotics.
Using a lifetime incidence of breast cancer in women in the general population of about 12%, with a somewhat higher lifetime incidence in patients with schizophrenia than the general population, this difference between prolactin-increasing versus prolactin-sparing antipsychotics in breast cancer risk upon exposure of 5 or more years would correspond to about a 4% increase in absolute breast cancer odds with prolactin-increasing antipsychotic treatment.
The risk for developing lobular adenocarcinoma associated with long-term use of prolactin-increasing antipsychotics was higher than that of developing ductal adenocarcinoma.
In conclusion, long-lasting exposure to prolactin-increasing antipsychotics might increase the risk of breast cancer in women in schizophrenia. Therefore, antipsychotics without prolactin-increasing properties should be considered as a first-line long-term treatment for women with schizophrenia.
"When using prolactin-increasing antipsychotics, baseline and target dose steady-state monitoring of prolactin concentrations should be considered and, in case of hyperprolactinemia, a switch to a prolactin-sparing antipsychotic such as aripiprazole, brexpiprazole, cariprazine, lumateperone, clozapine or quetiapine or augmentation with prolactin-reducing agents, such as partial D2 agonists or prolactin agonists, should be considered", add authors in discussion.
Source: Lancet Psychiatry: https://doi.org/10.1016/S2215-0366(21)00241-8