COVID-19 and Mental Health: The Elephant in the Room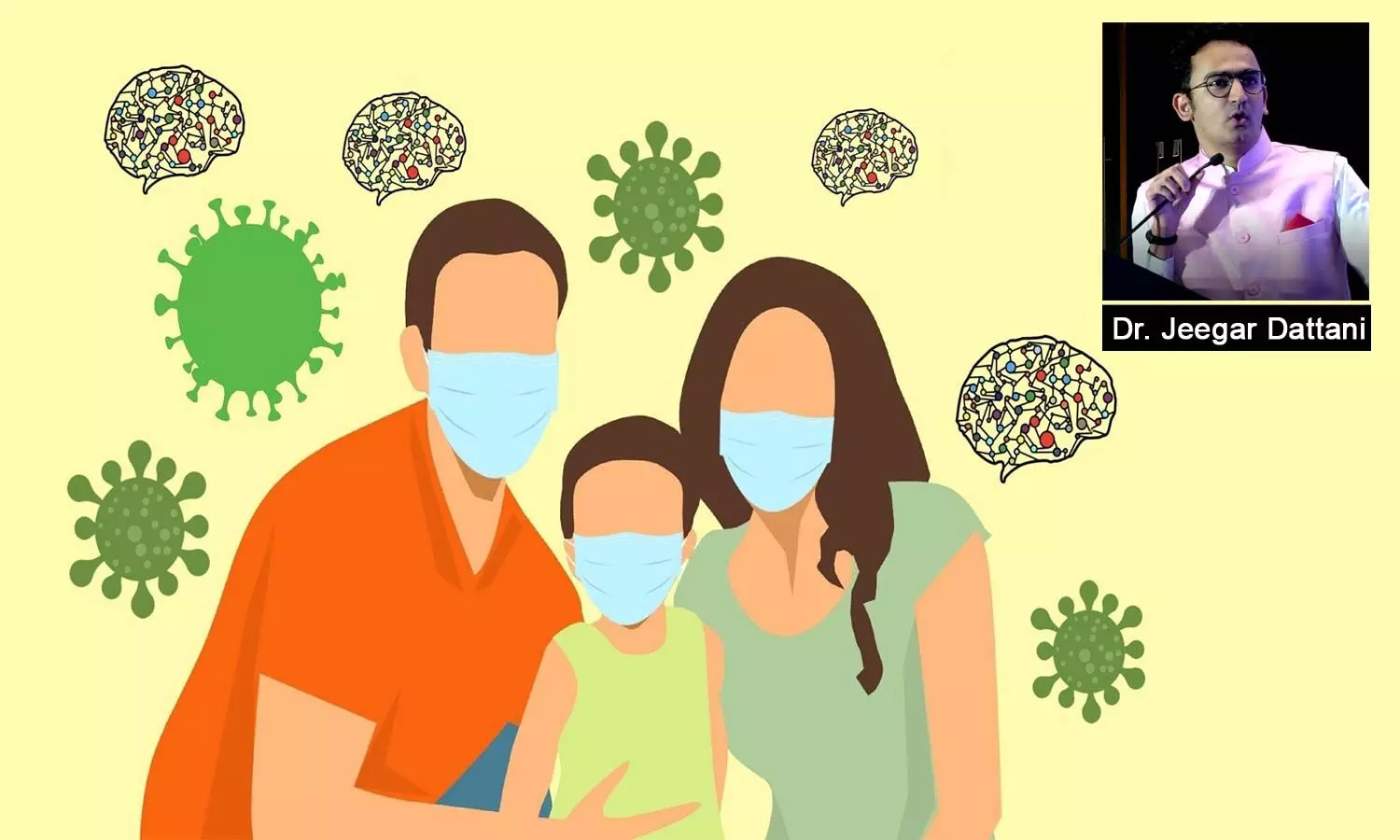 We are beyond two months in a nationwide lockdown. We have covered every implication of this pandemic, the important and even the less important ones.
Ironically, it was also 'mental health' awareness month in May; and like for most mental states affecting health, we have chosen to keep quiet about the magnanimous impact of COVID-19 on human mind. Because it does not inflict visible pain, it is beyond the mediocre media's skill to capture it into pitiable images and craft it into attention-seeking stories and mostly, because it is not a commercially appealing story.
Mental Health Indicators - Data is Disheartening
An online study conducted on 662 healthy adults from across 25 states of India to perceive mental state amidst COVID-19, published recently in the Asian Journal of Psychiatry, indicated:
80 % of people were preoccupied with thoughts of COVID-19
37.8% individuals developed paranoia about acquiring COVID-19 infection
36.4 % individuals experienced distress related to social media
12.5% reported difficulties in sleep
More than 80 % of participants perceived the need to receive mental healthcare support
Mental Health due to COVID-19 – more pervasive than the infection itself
The prevalence of anxiety, depression, insecurity, fear of unknown future and despair is much larger than COVID itself, because it affects both – the COVID-19 victims and the healthy, the rich and poor, the employees and employers, the patients and the healthcare providers.
Domestic Violence
Though we do not have published Indian data, it is learnt that the European Union (EU) states report 60% rise in emergency calls about domestic violence since COVID-19. This number is only likely to be higher in developing nation like ours.
Mental Health – Key Predictor of Success in Post COVID-19 Life
While the pandemic evolves, different stakeholders have different thoughts for life going forward in the post-COVID-19 era. Irrespective of the approach, right or wrong, largely subjective, and out of individual control, but each one pointing towards just "adaptability" as a way of life – a psyche which will be solely driven by a healthy frame of mind.
As this month is also recognised as "Mental health" awareness month, we need to re-emphasize the key nutrients for mental health – we need courage as much we do carbohydrates, power of will as much proteins, good faith as vital as good fats and appropriate focus of vision and mission for our lives as much as vitamins and minerals.
We certainly will emerge more compassionate, grateful, and tenacious citizens as we look forward to welcoming and celebrating (the same things that we took for granted) life in the Post COVID era. Our enduring actions will inspire our forthcoming generations in gloomy times.
Stay safe, but equally important, stay positive. And yes, remember, Phir Se Muskurayega India!!
References:
1. Deblina Roya et al, Study of knowledge, attitude, anxiety & perceived mental healthcare need in Indian population during COVID-19 pandemic, Asian Journal of Psychiatry 2020;51:1-7
2. Elisabeth Mahase, Covid-19: EU states report 60% rise in emergency calls about domestic violence, BMJ 2020;369:m1872 doi: 10.1136/bmj.m1872
Dr Jeegar Dattani is a guest columnist with Medical Dialogues. He is a healthcare industry professional, and his experience specializes in medico-marketing - strategic medical affairs, health communications, media, and medical training. He is a BHMS Medicine graduate and a PGDBM in general business management from Mumbai, India. He also holds a Professional Diploma in Medical Journalism from James Lind Institute, Singapore. He has certifications in Principles of Clinical Pharmacology (PCP), Digital Marketing and is also a trained voice-over artist.
Disclaimer: The views expressed in the above article are solely those of the author/agency in his/her private capacity and DO NOT represent the views of Medical Dialogues.