Public demands for AIIMS Udaipur setting up at Tripura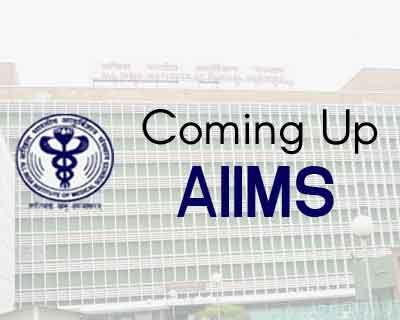 Udaipur: The Tripura Government has started to find out an appropriate place to set up AIIMS in the state. The people of the state and local MLA Biplab Kumar Ghosh has demanded that the AIIMS has to be set up at Udaipur in Tripura.
Jishnu Debbarma, finance minister of Tripura said in his budget speech, "At present, there are 20 generic medicine counters and we are planning to open 8 more generic medicine counters in health institutions. Four cardiac care units will be established in Unakoti, Dhalai, Gomati and South Tripura districts and medicine  specialists will be trained from AIIMS/ PGIMER, Chandigarh for the same."
He also said, "eight mobile labs for the purpose of testing LFT, KFT, lipid profile, diabetes profile etc. will be procured and it will be used for the purpose of outreach activities and training will be given to doctors and nurses for establishing of daycare chemotherapy centres in district hospital".
The state government has informed it that the Central government has approved a permit to open AIIMS in Tripura. Chief Minister is interested to set AIIMS at Agartala. The people of Udaipur and the people of undivided South Tripura district demanded to set AIIMS in Udaipur because there are two medical colleges at Agartala and there are good numbers of nursing homes. An ILS hospital, an international level hospital is here at Agartala.
The distance between Agartala and Udaipur is not far. The communication system has developed in Tripura. There is sufficient land at Udaipur to set AIIMS.
The people have demanded to set AIIMS at Udaipur in Tripura in view of importance the public demand.
Read Also: 
Tripura Chief Minister visits proposed site for setting AIIMS hospital