Puducherry to get ESIC super-specialty hospital soon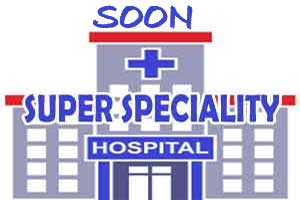 Puducherry: Puducherry would soon have a super-speciality hospital of the Employees State Insurance Corporation (ESIC) with the territorial government coming forward to provide a 5.5-acre site near here.
Inaugurating the new regional office of the ESIC here, Union Minister of State for Labour and Employment (Independent Charge) Santhosh Kumar Gangwar told reporters that Chief Minister V Narayanasamy had informed him that his government would provide the 5.5-acre land to facilitate the setting up of the facility.
The Union Minister said the new hospital would have 175 beds, in keeping with the policy of the Centre.
He also said the Narendra Modi-headed NDA government was keen that labourers across the country should have all the statutorily approved medical facilities.
The regional office was constructed at a cost of Rs 6.42 crore and comprises of a six-bed dispensary, a lab, a pharmacy and a registration counter.
The regional office and dispensary would be run for the benefit of those insured and their family members under the ESI scheme.
Employees drawing a salary of up to Rs 21,000 per month were entitled to health insurance cover and other benefits under the ESI Act, he added.
Welfare Minister M Kandasamy, who spoke on the occasion, appealed to Gangwar to use his good offices to persuade the Prime Minister to sanction funds for the Union Territory to tide over the present difficult situation in running or reviving industries.
"At least Rs 1000 crore is needed to revamp the industries and several undertakings here as workers' welfare needs to be taken care of," Kandasamy said.
Read Also:ESIC Dispensary in Every District, Nursing Internship Program at ESIC hospitals: Labour Ministry