Multiple aortic thromboses associated with severe COVID-19 infection: BMJ report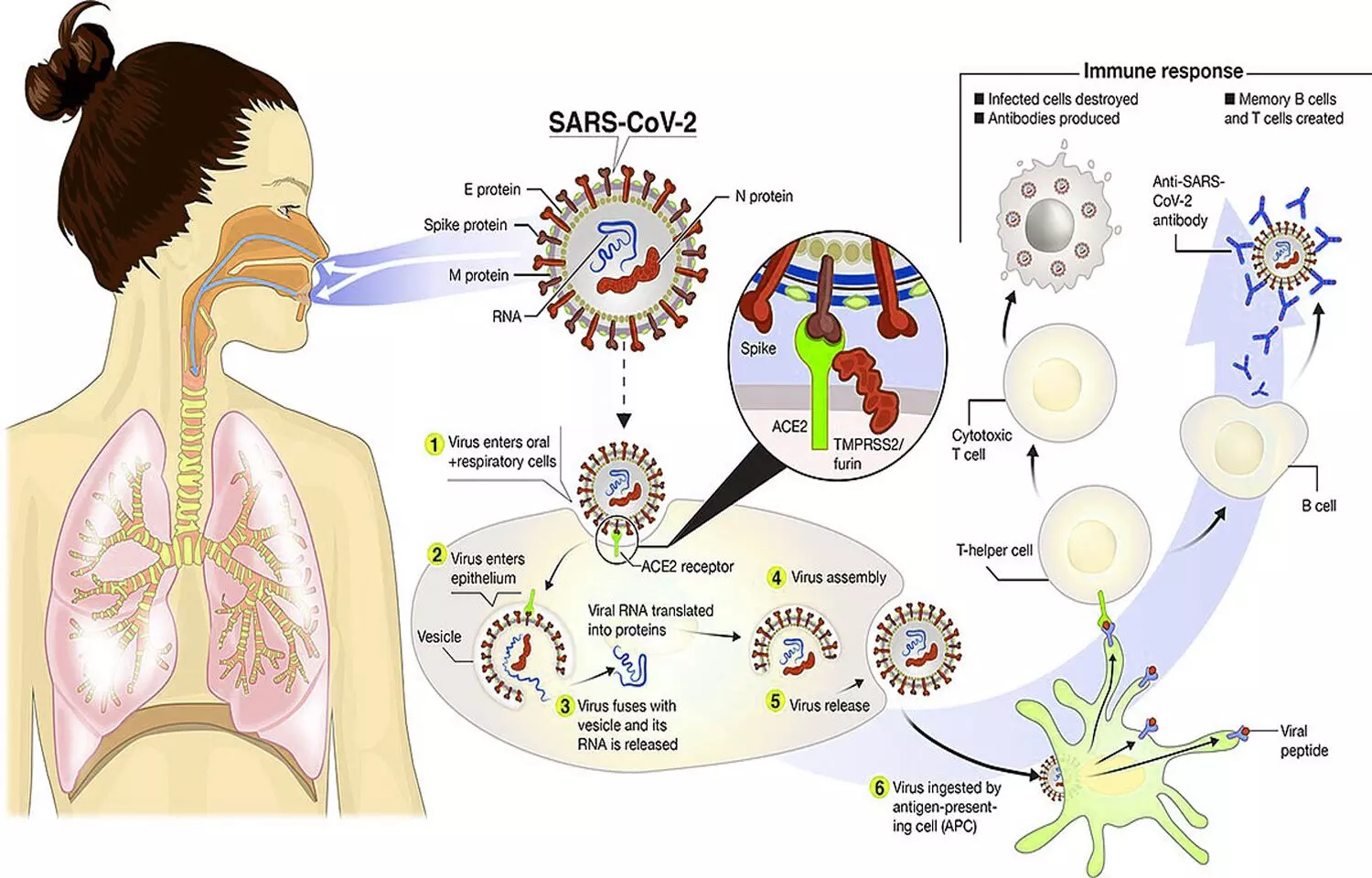 COVID-19 infection is associated with increased risk of venous thromboembolism, though less frequent arterial thrombosis have also been reported. Irfanali et al reported a rare of multiple aortic thrombosis associated with severe COVID-19 infection in the latest issue of BMJ.
A 56-year old woman presented with fever for 7 days and dyspnea for 2 days. Pat history was significant for hypothyroidism, major depression, vitamin D deficiency and iron deficiency anemia.
On examination patient was tachypnoeic, hypoxemic and febrile. Upon screening she tested positive for SARS-CoV2 RTPCR and chest X-ray showed multiple ground-glass infiltrates. Hence treatment was initiated with remdesivir and dexamethasone for COVID-19.
Initial blood investigations revealed elevated D-dimer (1.58µg/ml), prothrombin time was 11 seconds and hemoglobin of 95g/L. Disseminated intravascular coagulation was unlikely as peripheral smear was negative for schistocytes.
During the due course of illness she became more hypoxemic and delirious requiring eventual orotracheal intubation. To rule out venous thrombosis bilateral lowerlimb Doppler was performed and was negative. CT angiography of chest showed no evidence of pulmonary thromboembolism but did demonstrate multiple thrombosis in the arch of aorta and descending thoracic aorta.
ECG showed sinus tachycardia and echocardiogram revealed normal valvular function without any thrombosis. CT head to rule our thromboembolic stroke was negative. Subsequent treatment was initiated with enoxaparin(1mg/kg every 12 hours) but later shifted to IV heparin in view of worsening renal failure.
Patient did not develop any overt arterial or venous thrombosis during the illness hence no surgical interventions were performed. Patient required tracheostomy and percutaneous gastrostomy as she developed post-critical illness neuromyopathy. Patient was discharged to rehabilitation center on oral apixaban and was kept under regular follow up at OPD.
COVID-19 causes hypercoagulable state via multiple mechanisms including profound systemic inflammatory response and cytokine storm (elevated D-dimer, prothrombin and fibrinogen). In this patient,to the above pathophysiology added immobilization probably lead to thrombosis.
Authors conclude-"Clinicians should be vigilant for both arterial and venous thrombosis in patients with COVID-19 infection despite administration of pharmacological thromboembolism prophylaxis".
Source: British Medical Journal