Prophylactic CPAP may not reduce risk of pneumonia or reintubation after Surgery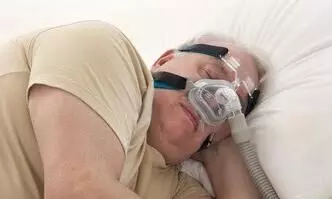 In the Lancet study conducted by contributors at PRISM Trial Group, it was found out that the routine use of prophylactic postoperative continuous positive airway pressure (CPAP) is not recommended because of ineffectiveness in reducing pneumonia, endotracheal reintubation, or mortality. The outcome of this trial was published in "The Lancet; Respiratory Medicine" on June 18th, 2021.
Respiratory problems account for a significant portion of postoperative morbidity. This study was aimed to see if using continuous positive airway pressure (CPAP) right after major abdominal surgery may help avoid postoperative morbidity.
PRISM was a phase 3 open-label, randomised study conducted at 70 sites across six countries. Patients aged 50 and above undergoing elective major open abdominal surgery were randomly allocated (1:1) to receive CPAP within 4 hours after surgery or normal postoperative treatment. A computer-generated minimisation method with built-in concealment was used to allocate patients at random. In the intention-to-treat population, the primary outcome was a composite of pneumonia, endotracheal re-intubation, or death within 30 days after randomization. All patients who underwent CPAP had their safety evaluated.
Key Findings:
Between February 8, 2016 and November 11, 2019, 4806 patients were randomly allocated (2405 to the CPAP group and 2401 to the usual care group), with 4793 of them included in the primary analysis (2396 in the CPAP group and 2397 in the usual care group).
The composite main outcome was reached by 195 (81% ) of 2396 patients in the CPAP group and 197 (82% ) of 2397 patients in the usual treatment group. 200 (89%) of the 2241 patients in the CPAP group experienced adverse effects. Claustrophobia, oronasal dryness, increased air leak, vomiting, and discomfort were the most prevalent side effects.
There were two major adverse events: one patient experienced substantial hearing loss, and another experienced venous catheter blockage induced by a CPAP hood, resulting in temporary haemodynamic instability.
In conclusion, Dr. Pearse added that CPAP did not lower the risk of pneumonia, endotracheal re-intubation, or mortality after major abdominal surgery in this large clinical study. Although CPAP is useful in the treatment of post-operative respiratory failure, frequent use of preventive post-operative CPAP is not suggested.
Source
Pearse, R., Ranieri, M., Abbott, T., Pakats, M.-L., Piervincenzi, E., Patel, A., Kahan, B., Rhodes, A., Dias, P., Hewson, R., Jammer, I., Chew, M., Aldecoa, C., Rodseth, R., Biccard, B., Stephens, T., Payne, S., Hepworth, D., Pischke, S., … De Prada-Martín, B. (2021). Postoperative continuous positive airway pressure to prevent pneumonia, re-intubation, and death after major abdominal surgery (PRISM): a multicentre, open-label, randomised, phase 3 trial. The Lancet Respiratory Medicine. https://doi.org/10.1016/s2213-2600(21)00089-8