Molnupiravir Blocks SARS-CoV-2 Transmission in Ferrets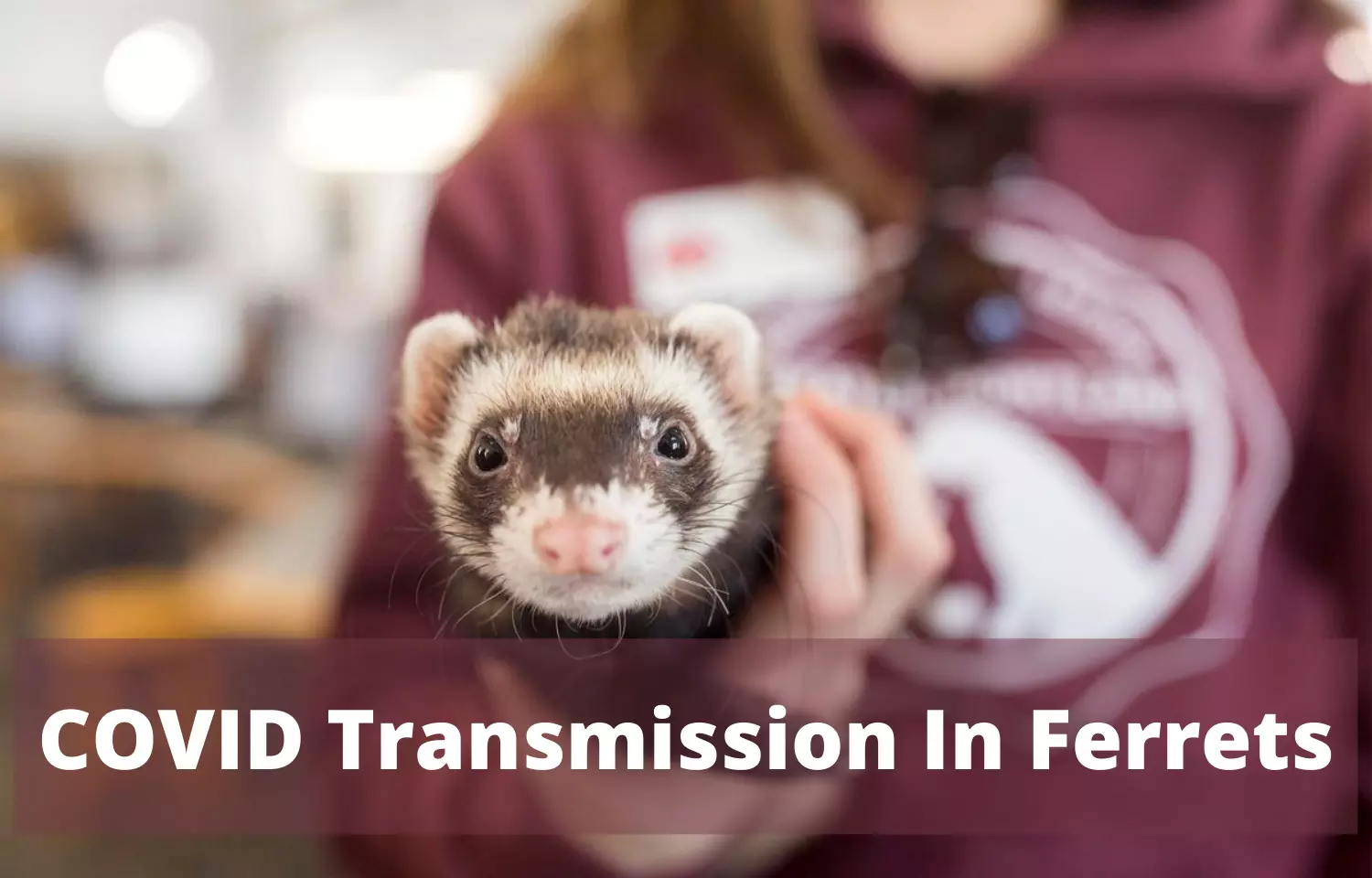 The coronavirus disease (COVID)-19 pandemic is exerting a global impact on human health. Interrupting widespread community transmission is paramount to establishing pandemic control and relaxing social-distancing measures. However, approved antiviral treatments such as remdesivir and convalescent serum cannot be delivered orally making them poorly suitable for transmission control.
MK-4482/ EIDD-2801 is an orally available prodrug of the nucleoside analog N4-hydroxycytidine (NHC), which has shown potent anti-influenza virus activity. NHC has broad-spectrum anti-RNA virus activity. Ferrets and related members of the weasel genus transmit SARS-CoV-2 efficiently with minimal clinical signs, resembling spread in the young-adult population. Employing the ferret model, the study demonstrated a high SARS-CoV-2 burden in nasal tissues and secretions that coincides with efficient direct-contact transmission and evaluated the efficacy of oral MK-4482/EIDD-2801 against SARS-CoV-2 in the ferret model.
Efficacy of MK-4482/EIDD-2801 against SARS-CoV-2 in ferrets
In all treatment experiments, MK-86 4482/EIDD-2801 was administered twice daily (b.i.d.) through oral gavage.
Dosing commenced 12 hours after infection at 5 or 15 mg/kg body weight, or 36 hours after infection at 15 mg/kg.
Initiation of therapy at a 12-hour time point resulted in a significant reduction (p<0.001) of shed virus load within 12 hours, independent of the MK-4482/EIDD-2801 dose level administered, and infectious particles became undetectable within 24 hrs of treatment.
By 3.5 days after infection, vehicle-treated animals carried detectable virus burden in nasal turbinates, indicating that MK-4482/EIDD-2801 had silenced all SARS-CoV-2 replication.
SARS-CoV-2 RNA was still detectable in nasal tissues extracted from animals of all groups, though significantly reduced in treated animals vs vehicle controls (p=0.0089 and p=0.0081 for the 5 mg/kg and 15 mg/kg MK-4482/EIDD-2801 groups, respectively).
These results demonstrate the oral efficacy of therapeutically administered MK-4482/EIDD-2801 against acute SARS-CoV-2 infection in the ferret model.
Efficient direct contact transmission of SARS-CoV-2 between ferrets
Infectious particles first emerged in nasal lavages of some contact animals 24 hours after the start of co-housing.
By the end of the co-housing phase, all contact animals were infected and approached the peak virus replication phase, demonstrating rapid and highly efficient SARS-CoV-2 transmission among ferrets.
MK-4482/EIDD-2801 prevents viral spread to untreated contact animals
The second cohort of source animals inoculated in parallel with SARS-CoV-2 received oral MK-4482/EIDD-2801 at the 5 mg/kg body weight dose level, administered b.i.d. starting 12 hours after infection.
All respiratory tissues of contacts co-housed with MK-4482/EIDD-2801-treated source animals remained SARS-CoV-2 genome free.
Low SARS-CoV-2 RNA copy numbers were present in intestine tissue samples and rectal swabs of vehicle source animals and their contacts but were undetectable in the MK-4482/EIDD-2801-treated source group and co-housed contact animals.
Cox, R.M., Wolf, J.D. & Plemper, R.K. Therapeutically administered ribonucleoside analogue MK-4482/EIDD-2801 blocks SARS-CoV-2 transmission in ferrets. Nat Microbiol. 2021;6:11–18.Molnupiravir Blocks SARS-CoV-2 Transmission in Ferrets