Punjab allocates Rs 1350 Crore for health in Budget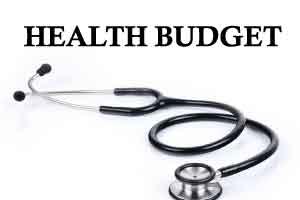 Chandigarh: The Punjab Government has taken a big stride forward to fulfill its commitment of providing better health facilities to people by earmarking Rs 1358 crore in the annual budget which was presented in the Vidhan Sabha.
Expressing gratitude towards Chief Minister Captain Amarinder Singh, Health and Medical Education Minister Brahm Mohindra said the budgetary allocation for the health sector is 14.21 per cent higher under Medical and Public Health in 2017-18 against the budget estimates of the year 2016-17. He said despite acute financial constraints, the Punjab government has reasonably increased the financial outlay under various health schemes. Mr Mohindra said the main allocation in health sector included Rs 777 crore for providing affordable and accountable health care services to the community under National Health Mission Programme, Rs 38 crore for providing emergency response services (108-Ambulance Services), medical helpline (104) in the state, Rs 30 crore for treatment of cancer patients under CM Cancer Relief Fund, Rs 100 crore for 'Universal Health Insurance' for the under privileged people, Rs 50 crore for the creation of cancer and drug de-addiction treatment infrastructure, Rs 50 crore for the establishment of Primary Rural Rehabilitation & Drug De-addiction centres in the state. Likewise budgetary allocation of Rs 50 crore has been made for Tertiary Care Cancer Centre.
The Minister said a new Medical College will be opened and set up at SAS Nagar (Mohali) with an additional outlay of Rs.10 crore in 2017-18. This will help people of Punjab to have better health facilities and will also help to reduce the shortage of doctors. He said that for providing better health care for Cancer patients, Tertiary Care centres are being set up with the cost of Rs.50 crore at Fazilka and Hoshiarpur. Rs. 100 crore has been provided for up gradation of infrastructure in the Government Medical College and Hospital, Patiala for providing better facilities to the people.
Mr Mohindra said that a new re-structured Universal Health Insurance Scheme is being introduced, also covering tertiary care treatment which was previously not covered and was causing bigger financial shocks due to hospitalization. In addition to this, primary care and secondary care coverage will be there along with accidental and disability cover. The scheme will help in a big way in the reduction of Out of Pocket Expenditure of the masses which are quite high. An initial provision of Rs 100 crore has been made for 2017-18 to implement this scheme.