Punjab: Health minister suspends Senior Medical officer over irregularities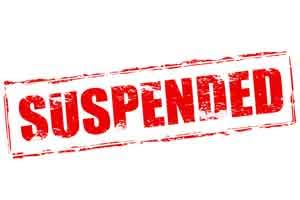 Punjab: The issue of government doctors prescribing medicines from outside to patients has caught the attention of Surjit Kumar Jyani, Minister of Health and Family Welfare, Punjab.
In a recent action by the minister, the Senior Medical Officer of sub-divisional hospital, Phagwara, Dr Narinder Singh has been suspended on account of negligence.
A surprise visit was made by Vini Mahajan, principal secretary, Health and Family welfare, Punjab, to the hospital, following which the reported action was taken by the minister. During her visit, Vini made strong observations of many irregularities, more importantly that the patients were asked to purchase medicines and do laboratory tests outside the government hospital.
In addition, Vini even noted that the indoor patients were also not provided with medicines from the hospital, and therefore, had to purchase medicines.
This is in clear violation of the fact that the government has recently notified that all kinds of medicines, consumables, and suture material, will be provided free of cost in all the government hospitals.
The health secretary discussed the matter with the health minister after which he directed that the senior medical officer may immediately be placed under suspension, as reported by TOI.
Meanwhile, the government has also transferred Dr Varindra Singh, Civil Surgeon, Kapurthala, against the post of Civil Surgeon, Gurdaspur, on administrative grounds. Dr HS Kahlon, Civil Surgeon, Gurdaspur, has been posted as Civil Surgeon, Kapurthala.