Punjab launches health check up for 30 plus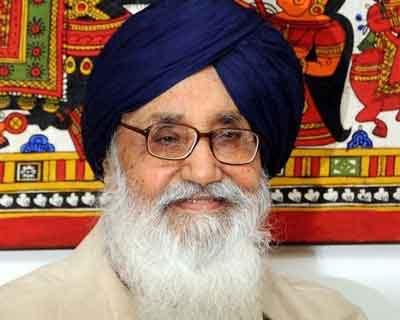 Chandigarh: Noting that "Punjabis by nature were least health conscious", Punjab Chief Minister Parkash Singh Badal launched the 'Free Annual Preventive Health Check up Program' (FAPHC) for all the 30-plus citizens of the state.
"The scheme is for all the 30-plus citizens of the state to make people health conscious to initiate treatment for any disease detected by these diagnostic tests at the early stage," Badal said while addressing a gathering after launching the scheme at Chamkaur Sahib town, 60 km from here.
The Punjab government scheme comes in the run-up to the forthcoming assembly elections in the state, likely to be held early next year.
"Majority of the people, especially Punjabis by nature, were least health conscious and this scheme would be instrumental in changing their mindset to stay healthy through regular check-up and medical tests," Badal said.
Under this scheme, all Punjab residents of state above the age of 30 years would be screened for diseases like anaemia, hypertension, diabetes, kidney and liver diseases.
"These tests would be conducted in all the CHCs (community health centres) across the state on every Saturday and would also be motivated to take healthy food and exercise regularly," Badal said.
He said that an expert group led by K.K. Talwar, Advisor Health and former Director PGIMER-Chandigarh and Rajesh Kumar, head of the School of Public Health at PGIMER (Post-Graduate Institute of Medical Education and Research) had planned this initiative.
Punjab has a population of over 2.8 crore people.