Radiologists in Pune protest for amendments in PCPNDT Act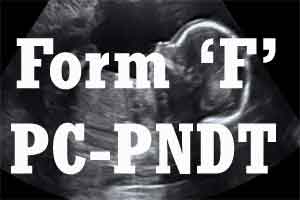 Radiologists in Pune have come together to draw attention to the handling of issue of female foeticide by the authorities. They have called a strike to demand appropriate amendments in the (Preconception and Prenatal Diagnostic Techniques),PCPNDT Act.
While the Pune radiologists went on a 3-day strike from December 07, the national umbrella body-the Indian Radiological and Imaging Association has refused alliance to the part
At present, over 400 clinics across Pune district providing radiology services like CT scans, MRI scans, angiography, interventional radiology and mammography are not operating for 3 days.
Pune got into an immediate ground-action after the incident of Dr Vilas Jagtap, a radiologist from Pune, is reported to be convicted for three years for a clerical error. In this error, the number of Form F's (a form recording all details of pregnant woman) and the number of entries in his register did not match, as reported by
sakaaltimes.com
.
President of Pune chapter of Indian Radiological and Imaging Association (IRIA) Dr Viren Kulkarni said that doctors had to take this step to raise their voice against the PCPNDT Act. He said that the stir is not intended to cause inconvenience to patients.
"In Pune, 54 cases were registered against doctors under the PCPNDT Act in the last few years. Of these, 51 doctors were booked only because of clerical mistakes in F forms, which needs to be filled up before undergoing sonography," he said.
Dr Sona Pungavkar, a radiologist from Parel's Global Hospital has implied to have said that similar action is being demanded by the radiologists in all over Maharashtra. Clerical errors should be treated differently from the actual cause of illegal sex determination. If a particular column is not filled in the registration form that should not be confused in indulging in the act of sex determination, as she further implied.
She further added that the radiologists are going on strike individually and not under any banner. "We have also requested for support from our national body," she added, as reported by Mumbaimirror.
"Over 1,000 radiologists from Mumbai, Thane and Navi Mumbai are participating in the strike. Radiologists from other parts like Nanded, Ambejogai, Nagpur, Ahmednagar, Beed etc. have also pledged their support," said Pungavkar. IRIA's national President, Dr Jignesh Thakker, however, said that there is no question of going on strike as the body is already in talk with the government about amendments to the PCPNDT Act.