5-minute knee MRI performs equally well as 10-minute protocol: Study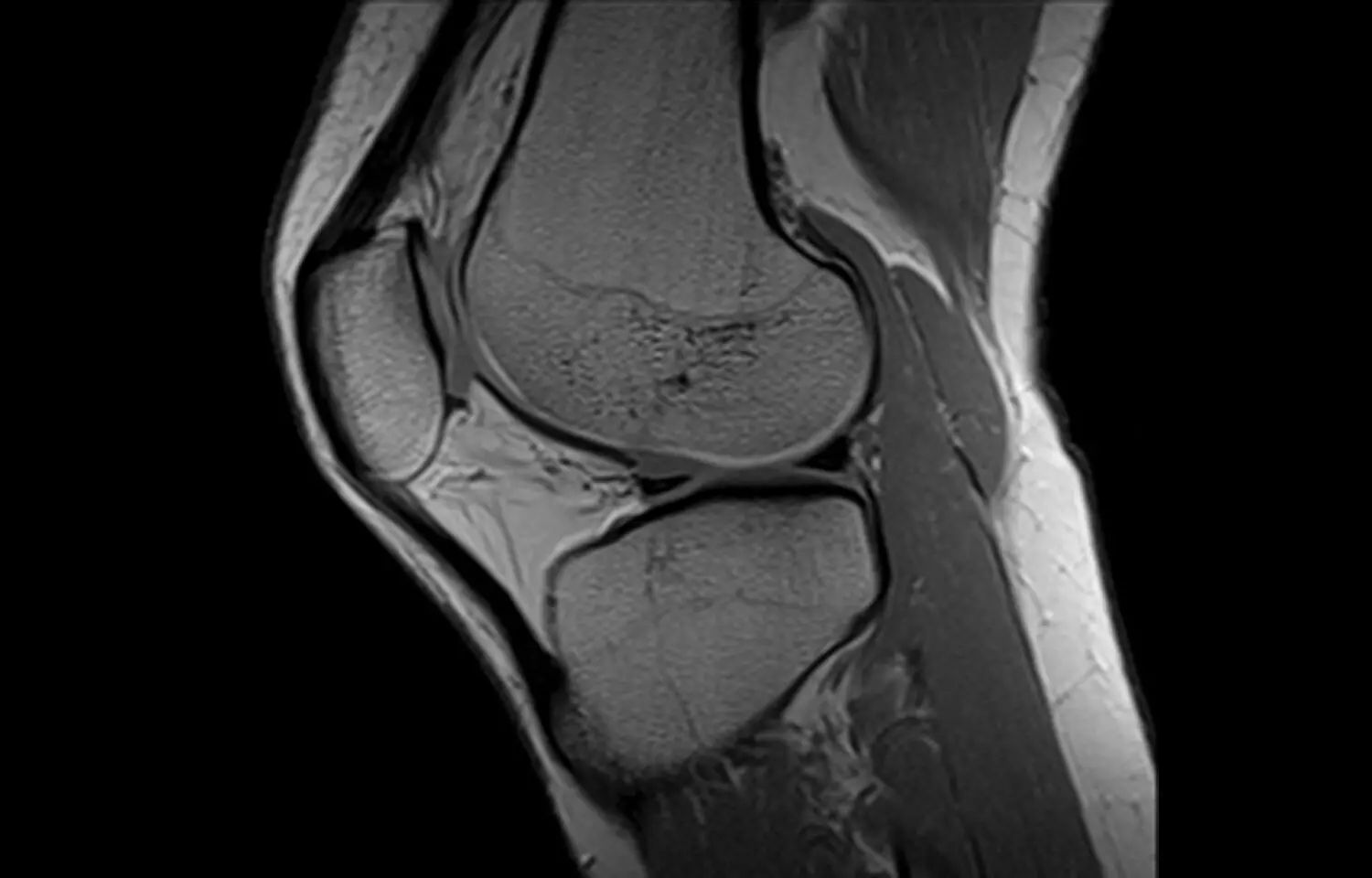 USA: A five-minute MRI protocol showed similar performance as a 10-minute segment for imaging painful knee conditions, according to a recent study in the journal Radiology.
The combined use of simultaneous multislice (SMS) technique and parallel imaging (PI) acceleration in rapid knee MRI can add value by reducing acquisition time but requires validation of clinical efficacy.
Filippo Del Grande, Johns Hopkins University School of Medicine, Baltimore, and colleagues aimed to evaluate the performance of clinical fourfold SMS-PI–accelerated, 5-minute, five-sequence, multi contrast knee MRI protocols compared with standard twofold PI-accelerated, 10-minute knee MRI protocols.
For this purpose, the researchers prospectively enrolled 252 adults with painful knee conditions from April 2018 to October 2019. Participants underwent fourfold SMS-PI–accelerated, 5-minute, turbo spin-echo (TSE) knee MRI and standard-of-care twofold PI-accelerated, 10-minute, TSE knee MRI at either 1.5 T or 3.0 T.
Three radiologists independently evaluated the knee MRI studies for meniscal, tendinous, ligamentous, and osseocartilaginous injuries. Statistical analyses included k-based intermethod agreements and diagnostic performance testing.
Key findings of the study include:
Among the participants, 104 were in the 1.5-T arm and 148 were in the 3.0-T arm.
Twenty-nine participants (mean age, 38 years 5 12; 15 men) in the 1.5-T arm and 42 (mean age, 41 years 5 16; 24 men) in the 3.0-T arm underwent arthroscopy a mean of 45 days 5 31 and 45 days 5 22 after MRI, respectively. Intermethod agreements were good at 1.5 Tand very good at 3.0 T.
The diagnostic performances of corresponding 5-minute and 10-minute MRI protocols were similar for 1.5 T, with areas under the receiver operating characteristic curve (AUCs) greater than 0.78, and 3.0 T, with AUCs greater than 0.83.
"Comparisons of 5-minute five-sequence simultaneous multislice– and parallel imaging (PI)–accelerated and 10-minute five-sequence PI-accelerated turbo spin-echo MRI of the knee suggest similar performances at 1.5 and 3.0 T," wrote the authors.

Reference:
The study titled, "Five-Minute Five-Sequence Knee MRI Using Combined Simultaneous Multislice and Parallel Imaging Acceleration: Comparison with 10-Minute Parallel Imaging Knee MRI," is published in the journal Radiology.
DOI: https://pubs.rsna.org/doi/10.1148/radiol.2021203655
Source : journal Radiology