AI tool improves X-ray diagnosis of knee osteoarthritis: Study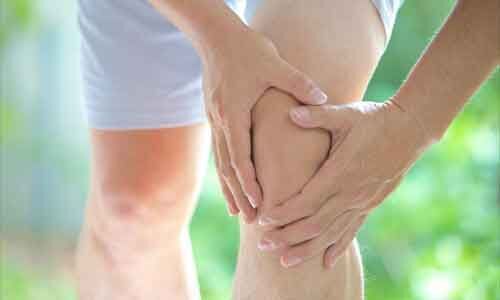 Denmark: An artificial intelligence (AI) tool in a recent study published in the European Journal of Radiology, was shown to perform as well as radiologists for diagnosing the severity of knee osteoarthritis on x-rays, and it could be useful in real-world clinical settings.
Knee osteoarthritis (KOA) is the most common joint disorder that affects 300 million worldwide. Symptoms include loss of function, pain, and disability. Weight loss, exercise, and pain medication are the central pillars of therapy, with unilateral or total knee replacement being an option for some patients with end-stage KOA. KOA diagnosis is mainly clinical but in clinical guidelines, weight-bearing radiography of the knee is recommended. The radiograph is especially valuable for evaluating surgical candidacy.
Against the above background, M.W. Brejneboel, Department of Radiology, Bispebjerg and Frederiksberg Hospital, Copenhagen, Denmark, and colleagues aimed to externally validate an AI tool (RBknee, Radiobotics, Denmark) for radiographic knee osteoarthritis severity classification on a clinical dataset in a retrospective, consecutive patient sample, external validation study.
The study used weight-bearing, non-fixed-flexion posterior-anterior knee radiographs from a clinical production PACS. The index test was ordinal Kellgren-Lawrence grading by an AI tool, two musculoskeletal radiology consultants, two reporting technologists, and two resident radiologists. All readers repeated grading after at least four weeks. Reference test was the consensus of the two consultants.
Quadratic weighted kappa was the primary outcome. Ordinal weighted accuracy, multiclass accuracy, and F1-score were the secondary outcomes.
The study retrospectively included 50 consecutive patients between September 24 2019 and October 22, 2019 (3 excluded) totaling 99 knees (1 excluded).
Salient findings of the study include:
Quadratic weighted kappa for the AI tool and the consultant consensus was 0.88 CI95%.
Agreement between the consultants was 0.89 CI95%.
Intra-rater agreements for the consultants were 0.96 CI95% and 0.94 CI95% respectively.
For the AI tool, it was 1 CI95%.
For the AI tool, ordinal weighted accuracy was 97.8% CI95%.
Average multiclass accuracy and F1-score were 84% CI95% and 0.67 CI95%.
The authors wrote, "we found that the tool achieved a similar and almost perfect agreement with the musculoskeletal radiology consultant consensus matching the inter-reader agreement between consultants."
"Our findings support the use of the tool for decision-aid in daily clinical knee osteoarthritis reporting," they concluded.
Reference:
The study titled, "External Validation of an Artificial Intelligence Tool for Radiographic Knee Osteoarthritis Severity Classification," was published in the European Journal of Radiology.
DOI: https://doi.org/10.1016/j.ejrad.2022.110249
KEYWORDS: European Journal of Radiology, artificial intelligence, knee osteoarthritis, AI, M W Brejneboel, radiography
Source : European Journal of Radiology