Lung ultrasound with patients'characteristics can accurately identify COVID-19 pneumonia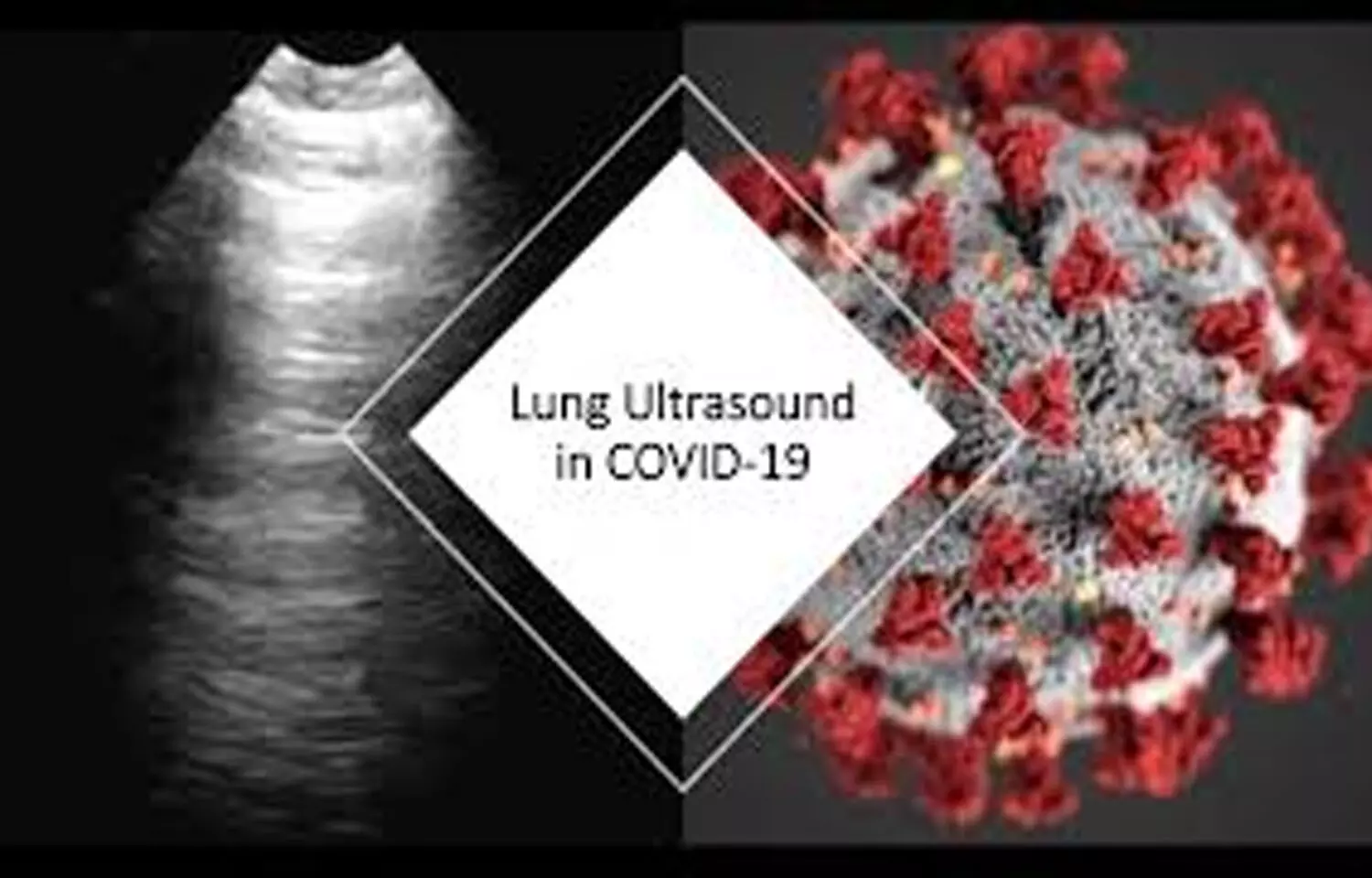 Italy: Lung ultrasound (LUS) patterns of probability together with clinical phenotypes at presentation can help in rapid identification of patients with or without COVID-19 pneumonia at bedside with high accuracy, a recent study has revealed.

According to the study, published in the journal Intensive Care Medicine, this approach can expedite and support management of patients during a pandemic surge.

Giovanni Volpicelli and Luna Gargani from Italy, aimed analyze the application of a LUS-based diagnostic approach to patients suspected of COVID-19, combining the LUS likelihood of COVID-19 pneumonia with patient's symptoms and clinical history.
For the purpose, the researchers performed an international multicenter observational study in 20 US and European hospitals. Testing of suspected COVID-19 patients was done using transcription-polymerase chain reaction (RT-PCR) swab test and they also underwent LUS examination.
The researcher identified three clinical phenotypes based on pre-existing chronic diseases (mixed phenotype), and on the presence (severe phenotype) or absence (mild phenotype) of signs and/or symptoms of respiratory failure at presentation. LUS likelihood of COVID-19 pneumonia was defined according to four different patterns: high (HighLUS), intermediate (IntLUS), alternative (AltLUS), and low (LowLUS) probability. The combination of patterns and phenotypes with RT-PCR results was described and analyzed.
Key findings of the study include:
1462 patients, classified in mild (n = 400), severe (n = 727), and mixed (n = 335) phenotypes were studied.
HighLUS and IntLUS showed an overall sensitivity of 90.2% in identifying patients with positive RT-PCR, with higher values in the mixed (94.7%) and severe phenotype (97.1%), and even higher in those patients with objective respiratory failure (99.3%).
The HighLUS showed a specificity of 88.8% that was higher in the mild phenotype.
At multivariate analysis, the HighLUS was a strong independent predictor of RT-PCR positivity (odds ratio 4.2).
"In patients suspected for COVID-19, lung ultrasound patterns of probability integrated with patients' characteristics allow to rule in or rule out COVID-19 pneumonia at bedside with high accuracy, according to the different clinical phenotypes," wrote the authors. "This approach could support and expedite patients' management during a pandemic surge."
Reference:
The study titled, "Lung ultrasound for the early diagnosis of COVID-19 pneumonia: an international multicenter study," is published in the journal Intensive Care Medicine.
DOI: https://link.springer.com/article/10.1007/s00134-021-06373-7
Source : Intensive Care Medicine