Rajasthan doctors call off strike after meeting with Health Minister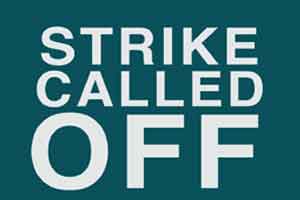 Jaipur: The Rajasthan striking doctors called off the strike after twelve days of protest against the government for not fulfilling their demands. The state doctors called off the strike after a meeting with Health Minister.
The strike, which had badly affected medical services in the state since December 16, was called off after the BJP government assured the doctors to look into their demands and withdraw action against them.
A meeting was held between a delegation of doctors led by Ajay Chaudhary, president of All-Rajasthan In-service Doctors Association (ARISDA), and state Health Minister Kali Charan Saraf, Transport Minister Yunus Khan, BJP state president Ashok Parnami and other officers here.
"We are happy that the government accepted our demands and got ready to withdraw vindictive action against the doctors, therefore, we are calling off the strike," Chaudhary told reporters after the meeting which lasted for nearly eight hours.
Parnami said the government has accepted the demands of doctors and resident doctors, and the deadlock has ended.
The period of the strike will be considered as leaves, cases against doctors under the Rajasthan Essential Services Maintenance Act (RESMA) will be withdrawn, administrative action taken against the doctors in the wake of the strike, would also be withdrawn, he said.
The doctors went on strike on December 16 while accusing the government of not fulfilling the promises made to them last month and against vindictive action against them.
The doctors had proposed to go on mass leave on December 18, but police started taking the doctors into custody on December 15 under RESMA, which prompted the doctors to go on strike from December 16.
The Rajasthan High Court had on Monday directed the state government to take action against the doctors if they did not resume duty, following which the government gave a 24-hours ultimatum to resume duty.
As the deadline ended last night, the doctors came forward for the meeting today.
Read also: Rajasthan Doctors Strike: Rs 2 lakh cost imposed on Doctor leader, transfer petition rejected