Rajasthan infant deaths: 6 medical personnel of Alwar hospital suspended, toll rises to 100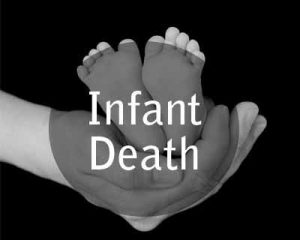 Jaipur: The Rajasthan government suspended six medical personnel of the government hospital in Alwar, including two doctors, in connection with the death of a newborn who was critically injured in a fire that broke out at the facility on Tuesday.
According to a government order issued on Wednesday, two doctors -- Mahesh Kumar Sharma and Kripal Singh, three nursing staff and a ward boy were suspended.
The services of two contractual workers were also terminated based on the report of a preliminary enquiry into the incident.
A newborn girl, who sustained 70 per cent burn injuries after a fire broke out at the Alwar hospital, succumbed to her injuries at JK Lon Hospital in Jaipur earlier in the day.
The fire was caused by a short-circuit, officials said.
Read Also: Kota infant deaths: Official says action against hospital authorities on basis of probe report
State Health Minister Raghu Sharma had said earlier that strict action will be taken against those who are found guilty in the incident.
9 more deaths in Kota hospital, December toll rises to 100
At least nine more infants have died in the last two days of December at the JK Lon hospital here, taking the death toll to 100 for the month, officials said on Wednesday.
The death of 10 children at the government-run hospital during a 48-hour period on December 23-24 had triggered opposition criticism.
Hospital authorities, however, said the number of deaths reported at the health facility in 2019 was less than 1,005 in 2018.
According to the hospital superintendent, the children died mainly due to low birth weight.
Read also: Infant deaths: Rajasthan govt panel gives doctors clean chit, says hospital needs improvement