Rajasthan: Picking up doctor's credentials, Quack found practicing for four months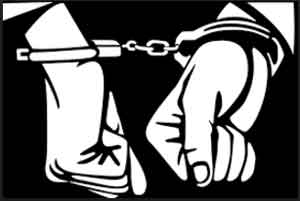 Rajasthan: A quack has been arrested by the Rajasthan police for disguising himself as an MBBS doctor by using original documents of a doctor that he found on a train.
All began from a train journey when a doctor named Manoj Kumar, while traveling left his original documents on the seat. The man who was identified as Maan Singh Baghela had completed his education only till 12th standard was illegally running a clinic in Agra used the documents for his purpose. The man manipulated the documents, replaced the pictures of the doctor based on which he started applying for jobs in the state. In 2018, he got a job at a hospital in Sikar and was providing
treatments
to the patients from the last 4 months.
Few days after joining the healthcare centre, the hospital administration started receiving complaints against him. A serious alarm was raised after a heart patient treated by him was referred to another hospital raised questions on the management.
Read Also:AIIMS Bhopal: Man arrested for conducting Illegal recruitments in hospital premises
Following the incident, a team of officials was sent to his native place to enquire on the matter. After going through the voter ID and other details on the website of Election Commission, his fake identity was revealed. He was working in the hospital in the name of Dr Manoj with the fake identity proof. After gaining the information of Dr Manoj through the MCI website, a team was sent to his place.
Pawan Kumar Chobe, station house officer of Ranoli police station told the
HT
, "The sad part is that many innocent patients of the area unknowingly fell victim to the 'fake doctor' before he was finally caught by the police. When the hospital administration enquired about his degrees, he admitted that it did not belong to him. Following that, an FIR against Baghel was lodged.
Following the incident, the quack was arrested by the Rajasthan Police under section 420 (cheating), 467 (forgery of document) and 468 (forgery for purpose of cheating).
Read Also:Karnataka: Man arrested for rape and duping Rs 26 lakh from doctor