Rare Distinction: Dr P Raghuram conferred Highest honour by Royal College of Surgeons of Thailand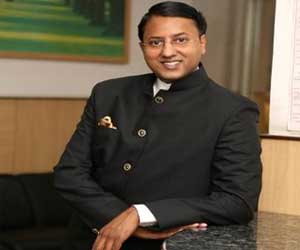 New Delhi: Dr P Raghu Ram, President-elect of the Association of Surgeons of India & Director, KIMS-USHALAKSHMI Centre for Breast Diseases in Hyderabad would be conferred the prestigious Honorary Fellowship of The Royal College of Surgeons of Thailand – FRCS (Thailand)  at the 44th Annual Congress of the Royal College of Surgeons of Thailand to be held in Pattaya in July 2019.
A letter to this effect has been received yesterday by Dr Raghu Ram from Prof. Tanaphon Maipang, President of the Royal College of Surgeons of Thailand
Honorary FRCS (Thailand) is the highest honour that is bestowed by The Royal College of Surgeons of Thailand upon select few Surgeons from world over who have made outstanding contribution to improving the art and science of surgery.
Speaking to Medical Dialogues team about the honour, Dr Raghuram stated,
 "I am most humbled and grateful for being hand picked by The Royal College of Surgeons of Thailand for this very prestigious
honour
. I dedicate this award to my motherland, patients & family".
With an accomplished & distinguished track record of having already obtained FRCS from all the Surgical Royal Colleges in the British Isles (ie. London, Edinburgh, Glasgow & Ireland), the conferment of FRCS (Thailand) in July 2019 will make Dr. Raghu Ram achieve the very rare distinction to be conferred FRCS from FIVE Surgical Royal Colleges in addition FACS from the American College of Surgeons.
In a surgical career spanning 24 years since he qualified to become a Surgeon in 1995, Dr. Raghu Ram has excelled in his chosen field. Establishing South Asia's first free-standing purpose built Breast health Centre, creating awareness about the importance of early detection of breast cancer transforming it from a 'taboo' to a much commonly discussed issue through a number of innovative initiatives championed under the auspices of a 'not for profit' breast cancer Charity, implementing South Asia's largest population-based Breast cancer screening programme & founding a dedicated Breast Surgical society to improve the art and science of breast surgery in the Country, are but a few of his outstanding contributions over the past decade, that has paved the path towards significantly improving breast healthcare in India.
This is not the first honour coming his way. In 2015, he was conferred with a Padma Shri and then in 2016, he was awarded the Dr BC Roy National Award by the Medical Council of India
The Royal College of Surgeons of Thailand (RCST) is the central scientific and educational organization for surgery of all surgical specialities in Thailand. Founded in 1975, the Royal College in Thailand has grown to become a well recognized and respectful national & international surgical organization. The College has been granted the Royal Patronage by His Majesty the King since 7 April 1980.