Re-employment of AIIMS department head creates stir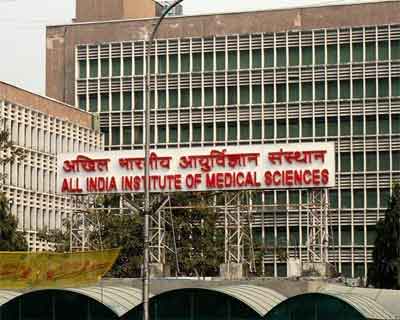 New Delhi: The reappointment of Dr. GK Rath, the Head of a Department in
AIIMS
after superannuation, on contractual basis along with full administrative powers is being seen by many insiders as a compromise being made on the autonomy of the faculty.
The decision was communicated to AIIMS on 29
th
September 2016, a day before the professor was superannuating.
The Appointments Committee of the Cabinet (ACC) approved the proposal for re-employment of Dr G K Rath as Professor of Radiotherapy, Chief of the Dr BRAIRCH (AIIMS cancer centre) and Head of the upcoming National Cancer Institute for three years, extendable by two years after review. The fact that the re-employement comes with full administrative power, has not gone well with the Faculty Association of AIIMS.
Dr C S Bal, President, Faculty Association of AIIMS (FAIIMS) told ET, "We are not against any individual, but this move sets a very bad precedent. There will be several others now lobbying to get re-employment on similar terms. That will compromise the autonomy of the institute. It is a basic tenet of the government not to give administrative powers to someone being given re-employment".
"Something like this is being done for the first time in the history of AIIMS. It will destroy the institution. We wrote to the Prime Minister's Office and to the Union health minister a month back when we came to know such a move was being considered. As usual, they never bothered to respond," he added.
Officials have expressed apprehensions about this government decision setting precedent for others to start lobbying for positions for re-employment.
"Every department needs a new leadership periodically... Nobody is indispensable. If a person is so keen to serve patients or if the plea is shortage of manpower, the older person can always be re-employed without administrative powers or continue as emeritus professor," said a former professor of AIIMS.
Citing another example of DR. PK Julka, a FAIIMS office bearer stated that Julka who was also re appointed after superannuation had to leave his administrative powers behind.He said elaborating "AIIMS doctors are called to give an opinion on the status of health of important and powerful people like Dayalu Ammal in Tamil Nadu or Asaram Bapu when they are facing cases in court. We give our opinion without worrying about any political backlash because our career advancement is according to set norms. But now, everyone will be looking to please the politicians in power for extensions and re-appointments."