Release 10 per cent MBBS doctors for PG medical courses: HC tells WB govt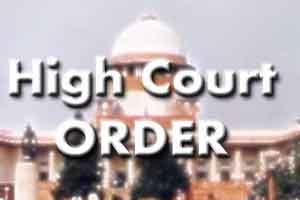 Kolkata: The Calcutta High Court upholding a State Administrative Tribunal (SAT) order today directed the West Bengal government to release 10 per cent in-service MBBS doctors for postgraduate courses.
Dismissing an appeal by the state government challenging the SAT order, a division bench of justices Debasish Kargupta and Sampa Sarkar directed it to comply with the order within two weeks.
The SAT had on June 11 directed that the state government release 10 per cent of in-service MBBS doctors in state-run hospitals, which would roughly translate to a total of over 300 MBBS degree holders getting a chance to pursue MD/MS courses, as against 196 candidates allowed by the state, counsel for the petitioner doctors said.
During the hearing, state counsel Amitesh Banerjee had told the court that rural health care services in the state would be in jeopardy if 10 per cent of the available MBBS doctors were allowed to go for higher studies as 37 rural health centres had only one doctor each, while 23 others had two each.
He had also said that 180 seats were available for post-graduate courses in the medical colleges of the state for 2018 and the names of 196 candidates were released as per the merit list, with a waiting list of 16 candidates.
Challenging the list, 105 in-service doctors whose names appeared in the merit list after the said 196 names had moved the SAT.
Opposing the state's plea, the doctors' counsel submitted that there was a huge dearth of specialist doctors at the state-run facilities in West Bengal and that it was for the benefit of the patients that more doctors were allowed to study MD/MS courses.
The doctors' counsel, Pratik Dhar claimed before the bench that the state-run hospitals in West Bengal had only 117 MD/MS doctors against a requirement of 1,700 post-graduate doctors.
He submitted that there were 349 community health centres in the state and as per stipulation, each should have at least five specialist doctors.
With the SAT ordering that 10 per cent of the available MBBS doctors working at the state-run healthcare facilities be allowed to pursue higher studies, the government had moved the appeal before the high court.
Read Also: 
Rural health services to be hit if doctors go for PG courses: West Bengal Govt tells High Court