Resident Doctors Strike at PGI Chandigarh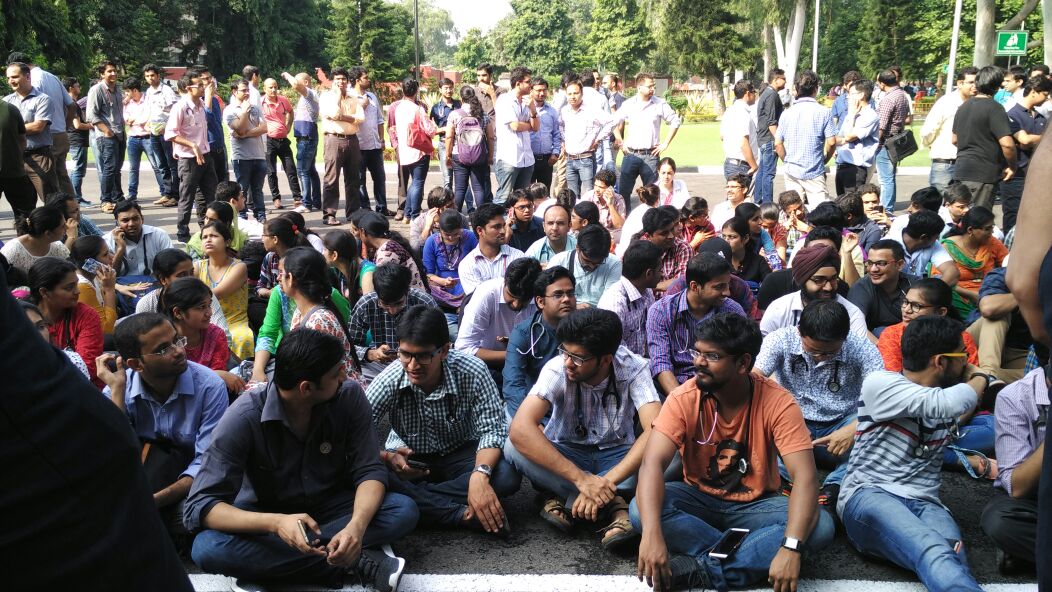 Chandigarh: Resident doctors working at the prestigious PGIMER, Chandigarh have called it a strike, after two resident doctors in the emergency medicine department were assaulted in a span of three days here.

Pointing out that their demands for adequate security are always ignored, the doctors gathered for a  peaceful dharna outside the hospital premises

"Residents are so apprehensive to work in this hostile environment and are frightened about their security and lives. The issues related to working conditions in EMOPD and the need for improvement had been brought to your notice time and again, and no change has occurred in the conditions till date," the RDA informed the authorities

The demands raised by the RDA include

1.       Strenghtening of security with a police post and armed security in EMOPD

2.       Triage system to classify patients based on sickness levels.

3.       Appointment of phlebotomists for sampling.

4.       Alternative arrangements for report collection.

5.       Limiting maximum number of patients admitted in EMOPD.

6.       System to refer back non sick patient and unnecessary referrals.

The doctors  have clearly stated  that the resident strike will continue until the administration takes up each of the issues and find solutions on immediate basis. All emergency services and ICU's work as usual. Residents won't discharge duties in OPD, Elective OT's and wards.