Robotic surgery in knee replacement now available in Bihar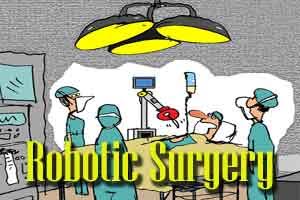 Patna now joined few select cities of the country where such advanced technology was now available for knee and hip replacement
Patna: Latest and most advanced robotic surgery was on display here today in a workshop jointly organized by Anup Institute of Orthopaedic and Rehabilitation and Bihar Orthopaedic Association.
Speaking at the workshop, founder of Anup Institute of Orthopaedic and Rehabilitation Dr R N Singh said the workshop has been organised to make orthopaedic surgeons aware of the application of robotic technology in the knee and hip replacement surgery.
The incidents of arthritis and other orthopaedic ailments had increased considerably due to a sedentary lifestyle, changing and deteriorating nutritional pattern, he stated.
Read Also: AIIMS physiotherapy Department to get a robotic boost
"With the application of Stryker`s Mako Robotic Arm Assisted surgery, the cutting of bone is amazingly accurate and precise, which would help in getting better results," Dr Singh said, adding that such kind of quality surgery enabled patients in leading 25 years of normal life after knee replacement.
Patients could be discharged within three days of surgery in such cases, he stated.
Advisor of Anup Institute Dr Ashish Singh said that entire medical fraternity were excited over Mako Robotic system which was most advanced technology in joint replacement surgery.
Patna now joined few select cities of the country where such advanced technology was now available for knee and hip replacement, he informed.
More than 100 orthopaedic surgeons from Bihar, Jharkhand and other parts of the country participated in a workshop to enrich their skills in the knee and hip replacement surgery.
Read Also: Kochi: Doctor wife arrested in case of unnatural death of Robotic Surgeon
In days ahead, orthopaedic surgeons would get an opportunity to have the first-hand experience in performing such kind of surgery in operation theatre itself, which would be of great value in replicating skilled specialists for meeting the challenge of providing much-needed relief to patients suffering from knee and hip ailments.