Rs 1000 for pregnant women to come to hospital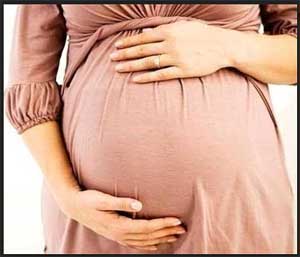 Bhubaneswar: Odisha government on Saturday launched a programme making provision of Rs 1,000 as transport cost for pregnant women to the hospital from inaccessible areas.
The government launched 'SAMPURNA' (Sishu Abond Matru Mrityuhara Purna Nirakaran Abhijan) programme under the state budget to increase institutional deliveries in order to reduce infant mortality rate (IMR) as well as mother mortality rate (MMR).
The programme was launched after a number of incidents of pregnant women being carried on shoulder or cot or walking to reach the hospital for delivery came to the fore.
As per the new scheme, pregnant women from inaccessible areas reaching hospitals by arranging vehicles on their own will get Rs 1,000. The state is estimated to spend Rs 6 crore per annum under 'SAMPURNA' scheme.
"The government will provide financial support for pregnant women from difficult villages where 102/108 ambulances or four-wheeler vehicle cannot reach," Chief Minister Naveen Patnaik said while announcing the new scheme.
Patnaik said about 7,853 villages spread over 30 districts would be covered under the SAMPURNA scheme. It is expected that more than 60,000 pregnant women would be benefited annually, he said.
Stating that the Asha workers have major contribution to control IMR and MMR, Patnaik also announced launching of ASHA Kalyan Yojana which would ensure a minimum monthly incentive of Rs 1,000 to each Asha worker. This scheme will benefit more than 47,000 ASHA workers working in different parts of the state.
Patnaik also launched the NHM Employees' Welfare Fund which provides for compensation of up to Rs 6 lakh for death or permanent disability above 80 percent and compensation up to Rs 2.5 lakh for partial disability.
"It will also provide for reimbursement of the cost of medical expenses up to Rs 3 lakh in a year for the critical health condition," said Patnaik.