Rs 150 cr super specialty hospital to come up soon: Minister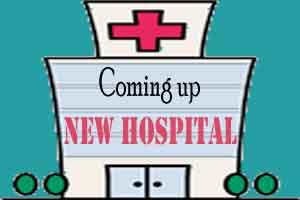 Vijayawada: Health Minister Kamineni Srinivas said a super specialty hospital is being constructed in the Government General Hospital (GGH) premise at a cost of Rs 150 crore.
The Health minister inaugurated the hostel for senior residence and internees students, constructed at a cost of Rs 150 crore and the free distribution of Chapatis (roties) in the GGH here on Friday.
Speaking on the occasion, the Health Minister said the GGH here had been developed at a cost of Rs 68 crore. A super specialty hospital would come up soon in the same premises, which is being established at a cost of Rs 150 crore.
Mr Srinivas said since 2014, eight medical colleges had been established in the state of which two colleges were set up by the government and six colleges by private firms.
He claimed that the government had achieved a lot of progress in providing health services to the people. He said that he had visited the GGH here for more than 30 times to know the problems personally and resolve it. He also claimed that he was visiting other GGHs as frequently as possible.
The Health Minister called upon the representatives of people and officials to get treatment at the GGHs as that could instill confidence among people about the GGHs and reminded that he underwent knee surgery in the GGH.
The students of All India Institute of Medical Sciences (AIIMS) would be accommodated in the government hospital till the completion of the AIIMS buildings.
Meanwhile, for the first time in the state, a chapathi making unit was established in the GGH premises, which was inaugurated by the minister on Friday. Sri Vasavi Annapurna Seva Samithi, a voluntary organisation set up the unit at a cost of Rs.13 lakh to distribute 1500 chapatis and carry to the patients and their assistants in the hospital at free of cost. Medical college principal R Seshank, MLA G Rammohan Rao and APMSAD Chief Engineer D Ravindra were among who present on the occasion.