Sanofi launches injectable polio vaccine ShanIPV in India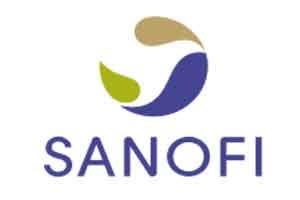 Sanofi Group
has announced the launch of its
injectable polio vaccine
(IPV) ShanIPV to be manufactured in India by its arm Shantha Biotechnics. Sanofis vaccines division, Sanofi Pasteur, and its affiliate Shantha will provide the vaccine doses through
UNICEF
, Sanofi Pasteur in a statement.
Commenting on the development, Sanofi South Asia VP and India Managing Director Shailesh Ayyangar said: "Today, we are proud to further strengthen our commitment towards disease prevention and support the Indian governments Universal
Immunisation
Programme - including polio eradication."
The domestically produced vaccine is manufactured by Shantha through technology transfer from Sanofi Pasteur. With the introduction of IPV in the immunisation schedule, the company is playing a key role in achieving the goal of a polio-free world, he added.
Sanofi Pasteur India Country Head Vaccines Jean-Pierre Baylet said: "We are very pleased that Sanofi Pasteur and Shantha Biotechnics supply vital technological know-how and are key partners to the Government of India, WHO and UNICEF for polio eradication in the country." In line with the WHOs Global endgame strategy, India is introducing one dose of IPV at 14 weeks of age.
IPV is to be given in addition to the existing oral polio vaccine, the statement said. "Towards the polio eradication programme, we will manufacture massive quantities of high-quality, safe and efficacious IPV vaccine to meet all the milestones in the timeline set by the Indian Government," Shantha Biotechnics India Executive Director & COO Mahesh Bhalgat said. ShanIPV is currently approved for use in the Indian market.